WASHINGTON, D.C. – U.S. Senator Marsha Blackburn (R-Tenn.) has returned from her Congressional Delegation visit to Israel. Blackburn was joined on this visit by Senators Lindsey Graham (R-S.C.), Bob Menendez (D-N.J.), Cindy Hyde-Smith (R-Miss.), Cynthia Lummis (R-Wyo.), and U.S. Representative Ronny Jackson (R-Texas).
During the visit, Senator Blackburn met with Israeli Prime Minister Yair Lapid, Israeli National Security Advisor Dr. Eyal Hulata, and Israeli Opposition Leader Benjamin Netanyahu to discuss further advancing U.S.-Israel relations.
"Israel is our greatest ally in the Middle East. We will not abandon our partners because of pressure from the New Axis of Evil," said Senator Blackburn. "Despite Joe Biden's efforts to empower the Iranian regime and rejoin yet another failed nuclear deal, my visit to Israel reaffirmed the American people's support for our allies."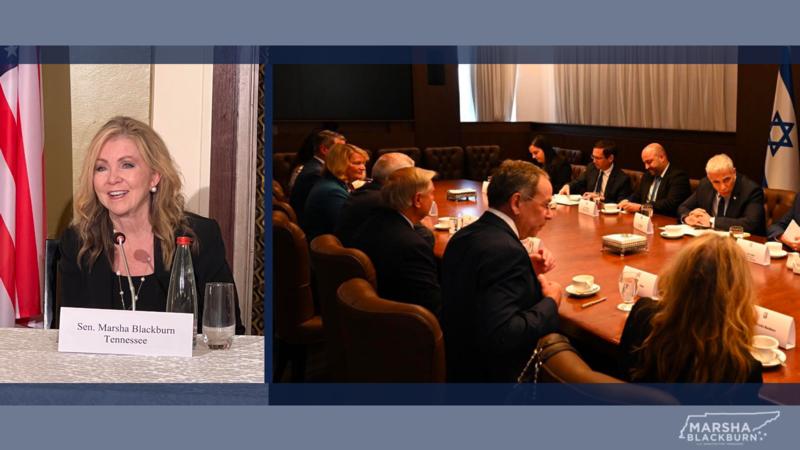 View and download photos here.
RELATED:
• Blackburn's work in the NDAA prioritized military partnerships with Israel including the Iron Dome, David's Sling, and Arrow 3 procurement.
• Blackburn, Colleagues Call on Biden to Provide Israel with Capabilities to Defend Itself from Iran.
###