There is no denying the influence that Big Tech has over our lives. But increasingly, companies like Google and Twitter have become comfortable with abusing Section 230 protections. Silicon Valley has crossed the line with irresponsible content moderation and outright censorship of conservative voices.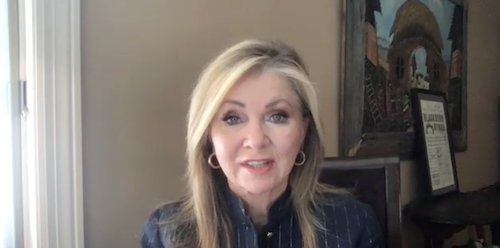 Conservatives have suffered under liberal mob rule. Even I have been a victim of Silicon Valley's irresponsible policies. As Chair of the Senate Judiciary Committee's Tech Task Force, I am working with President Trump and my colleagues to examine efforts to reform Section 230.
Holding Big Tech Accountable:
We have some questions for Jack, Mark and Sundar. The Senate Commerce Committee called the CEOs of Facebook, Twitter and Google to testify this Wednesday, October 28. The Senate Judiciary Committee has also announced plans to vote to subpoena Big Tech CEOs. I plan to ask how they control the information seen by more than 2 billion people and get answers on behalf of the people who have been silenced and are helpless to fight back.
Fighting Back:
Section 230 of the Communications Act, Big Tech's content moderation law, is the shield Big Tech companies have stretched and abused since its passage nearly 25 years ago. Since then, business practices and judicial interpretations have created gaps that Congress needs to address. If we left this to the courts, they'd be litigating content moderation disputes all day, every day. The courts have so broadly interpreted the scope of 230 that tech companies are now incented to over-curate their platforms.
Congress needs a legislative solution to make companies to own their moderation practices, and follow it.
That's why Sens. Roger Wicker, R-Miss., chairman of the Senate Committee on Commerce, Science, and Transportation; Lindsey Graham, R-S.C., chairman of the Senate Committee on the Judiciary; and I introduced the Online Freedom and Viewpoint Diversity Act to modify Section 230 of the Communications Act just this September. These proposed changes will modernize oversight of the Internet economy and hold giants like Google, Facebook, and Twitter accountable when they overstep as the online speech police. Bringing liability protections into this era will prevent Big Tech from hiding behind them as pretense for bullying competitors and suppressing free speech.
The Online Freedom and Viewpoint Diversity Act would:
Clarify when Section 230's liability protections apply to instances where online platforms choose to restrict access to certain types of content;
Condition the content moderation liability shield on an objective reasonableness standard. In order to be protected from liability, a tech company may only restrict access to content on its platform where it has "an objectively reasonable belief" that the content falls within a certain, specified category;
Remove "otherwise objectionable" and replace it with concrete terms, including "promoting terrorism," content that is determined to be "unlawful," and content that promotes "self-harm."
Clarify that the definition of "information content provider" includes instances in which a person or entity editorializes or affirmatively and substantively modifies the content created or developed by another person or entity but does not include mere changes to format, layout, or basic appearance of such content.
Getting Here:
2019
The Senate Judiciary Committee exposed how tech platforms censor speech they disagree with.
The Senate Commerce Committee discussed ways Big Tech can fight extremism online without resorting to unfair censorship tactics.
We're going to give Big Tech guide rails that will encourage innovation, while also making it clear that Congress will not tolerate policies that put speech and safety at risk.
The current 230 protections are too broad and ripe for abuse. I have some ideas on how to get back on track.
2018