WASHINGTON, D.C. – Today, Senator Marsha Blackburn's (R-Tenn.) legislation, S.2710, to prohibit the U.S. export of crowd control equipment to the Hong Kong Police Force, passed the Senate by unanimous consent. The bill passed alongside Senator Marco Rubio's (R-Fla.) S.1838, the Hong Kong Human Rights and Democracy Act of 2019, which seeks to assess whether political developments in Hong Kong justify changing Hong Kong's unique treatment under U.S. law.
"China has earned its place atop the list of the world's most notorious human rights violators, and over the past few weeks, Hong Kong's descent into chaos and bloodshed has provided a much-needed reminder of the horrors of authoritarian rule," Senator Blackburn said on the Senate floor. "There can be no change without accountability, which is why today I was more than happy to stand alongside my friend, the Senator from Florida, in support of the Hong Kong Human Rights and Democracy Act. This bill demands accountability not only from Beijing, but from the United States."
To watch Senator Blackburn's remarks on the bill's passage, click below or here.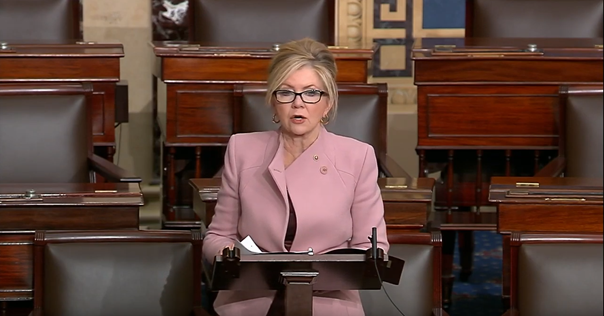 Immediately prior to the unanimous consent agreement, Senator Blackburn spoke on the Senate floor about freedom in Hong Kong and around the world.
"Just a few months ago, heads turned toward China as thousands of Hong Kong people poured into the streets and said 'no' to Beijing's stranglehold. But just saying 'no' wasn't enough. Now, their neighborhoods and universities have morphed into warzones, and Chinese authorities have long since justified shooting live rounds into the crowd.
"Madam President, imagine the intensity of that fear it takes to push a government to fire on their own people when they know the world is watching. Beijing is worried—but Beijing will also not hesitate to use any force it deems necessary to tighten their grip on Hong Kong."
To view her remarks, click here.