Body
Last week I had the privilege of traveling overseas to Japan and Singapore as part of a congressional delegation. Keep reading for more details on my trip, and on the special relationship between the US and Japan.

Destination: Tokyo

The United States and Japan share a commitment to free speech and a free press, and our deep economic ties allow us to set policies that help market-based economies flourish. I saw this trip as an opportunity to dig deep with our friends on the other side of the world to find a path forward on issues of innovation and data security.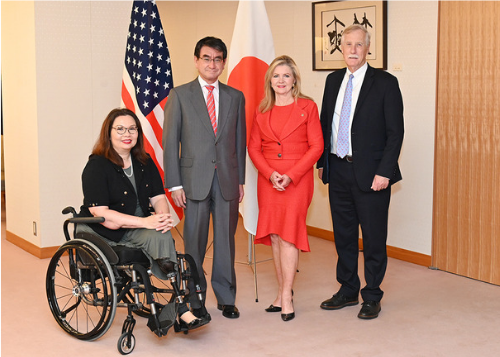 Japan is our most important security partner in the region, and while I was there I was able to speak with their senior leadership, including Prime Minister Shinzo Abe. I re-emphasized what President Trump said during his trip to the region, about the vitality of our alliance and the importance of maintaining readiness and strengthening deterrence in the Pacific.

Talking Security in Singapore

Last week, I also had the pleasure of representing the Senate Armed Services Committee as a delegate at the 18th Shangi-La Dialogues, the premiere defense summit in Asia. During my two days in Singapore, I received true on-the-ground assessments of the United States security presence in the region from our military's top generals and admirals, and fielded ideas on specific issues I can work on here in Washington.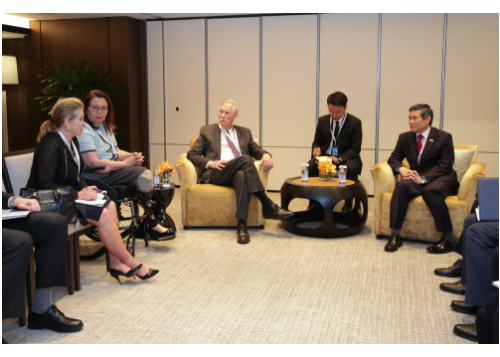 My Armed Services colleagues and I also met with the foreign and defense ministers of Vietnam, Malaysia, Japan, Singapore, the Republic of Korea, and Thailand. We spoke candidly about the state of our relationships, and our goals for the future. The success of our allies and partners in the Indo-Pacific region is vital not just for the stability of the region, but also for the stability of the United States.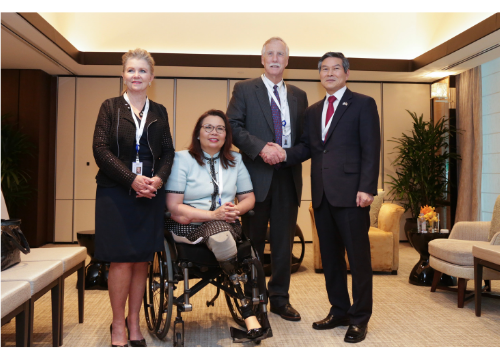 We emphasized the importance of cooperation on maritime security and counter-terror cooperation. I helped them to understand that military information sharing--which is vital to improved security operations--will only be possible if everyone involved commits to using secure networks free from untrustworthy Chinese vendors.
In Case You Missed It: Joining with Japan to Protect Personal Freedom

Did you know that Japan is one of our closest partners in the fight to ensure 5G technology supports free speech and flourishing economies?

I penned an op-ed in The Tennessean with my friend, the Ambassador to Japan, William Hagerty, explaining how Americans and Japanese can work together to ensure advancements in 5G technology do not come at the cost of personal freedom or national security. Click here to read and share!