Body
Attorney General Barr Testifies on Mueller Report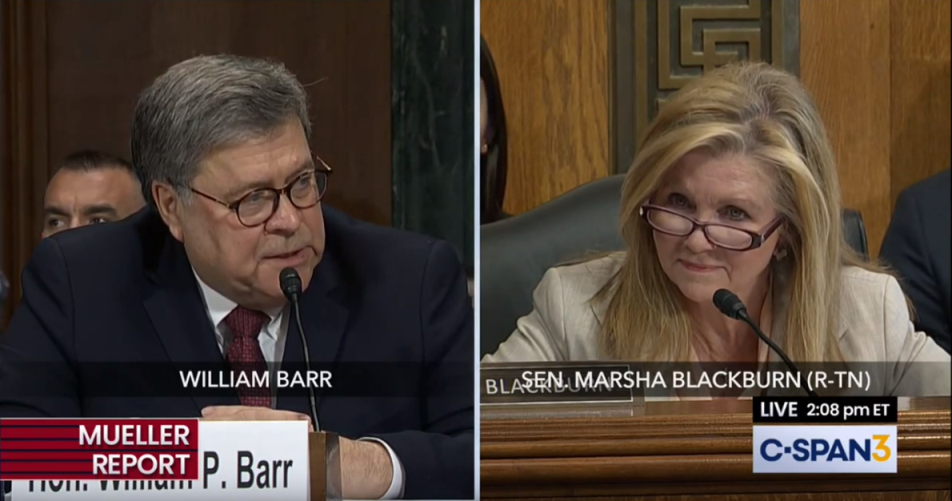 Watch My Questions and Attorney General Barr's Answers By Clicking Image Above
Attorney General William Barr testified before the Senate Judiciary Committee on Wednesday about Special Counsel Robert Mueller's report. The Attorney General told me he believed the Special Counsel's investigation was exhaustive. We now know the President did not collude with the Russians, and the Attorney General did not recommend any obstruction charges. Yet I remain concerned about the politicized culture among a select group of FBI and Justice Department employees. Tennesseans have told me time and again they want to see these government agencies held fully accountable for their actions, and I support the Attorney General's efforts to investigate further and restore public confidence within these institutions.
ICYMI: Fox's Steve Doocy and I discussed the hearing on Fox and Friends.
Honoring 100 Years of Women's Suffrage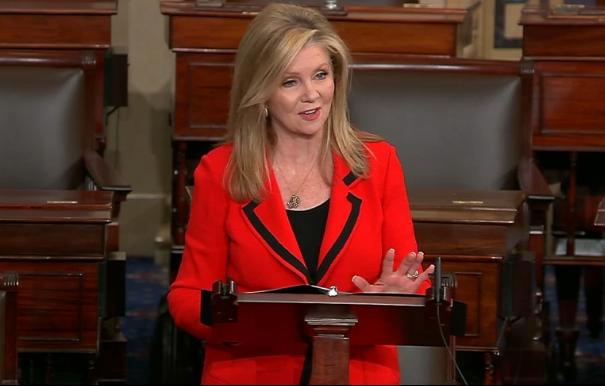 Watch my Senate Floor Remarks on Women's Suffrage by Clicking the Image Above
On Tuesday, Senator Kirsten Gillibrand (D-N.Y.) and I introduced bipartisan legislation to celebrate next year's 100th anniversary of the passage and ratification of the Nineteenth Amendment to the U.S. Constitution guaranteeing women the right to vote. Our bill honors the centennial and the legacy of the suffrage activists with a commemorative coin minted by the U.S. Department of Treasury at no cost to the taxpayers. For the first time in U.S. history, one-fourth of the members of the U.S. Senate are female. All twenty-five female Senators support our legislation.
Holding Big Tech Accountable and Protecting Your Privacy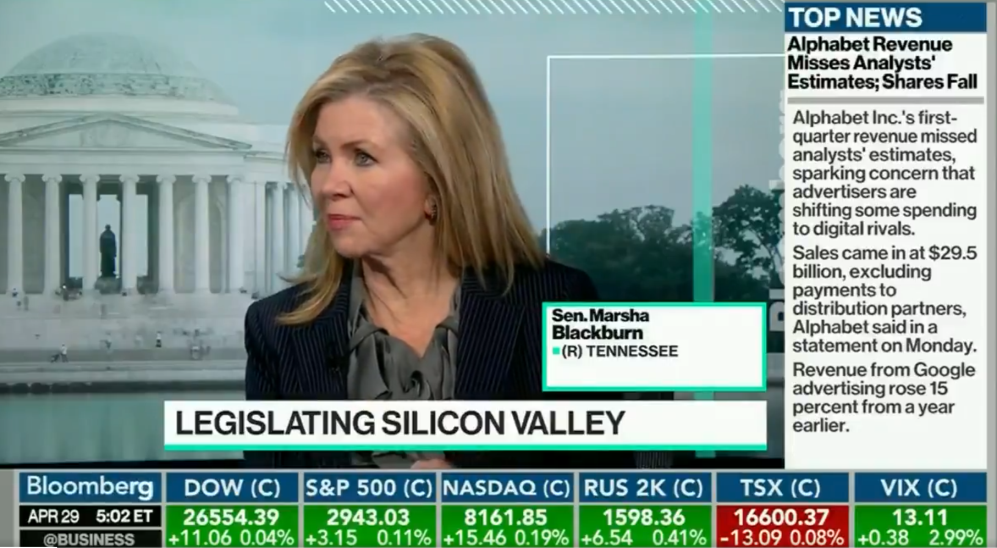 Click the Image Above to Watch my Full Interview with Bloomberg Technology's Emily Chang
On Monday, I joined Emily Chang on Bloomberg Technology to discuss the privacy legislation I introduced last month. The BROWSER Act gives users control of how they share their personal information, and prohibits tech companies from denying users access when they do not want to share sensitive information. I believe social media is the new public square and should be treated as such.
Tennessee Tuesday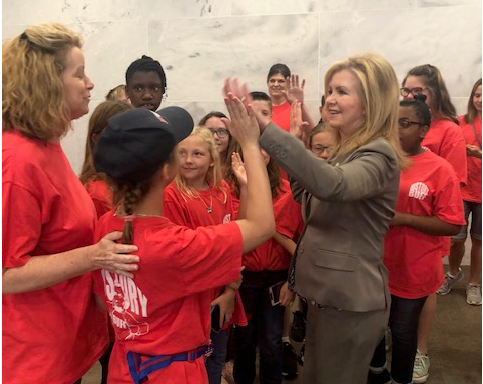 Tennessee Tuesday is always my favorite day of the week!
Another great group of Tennesseans joined Senator Alexander and I in our nation's capital this Tuesday. You can view all of the fun photos we took on my Facebook page. If you plan to visit Washington D.C. this spring or summer on a Tuesday when the Senate is in session, we would love for you to join us. You can sign up for an upcoming Tennessee Tuesday on my website.
Supporting our Troops Through USO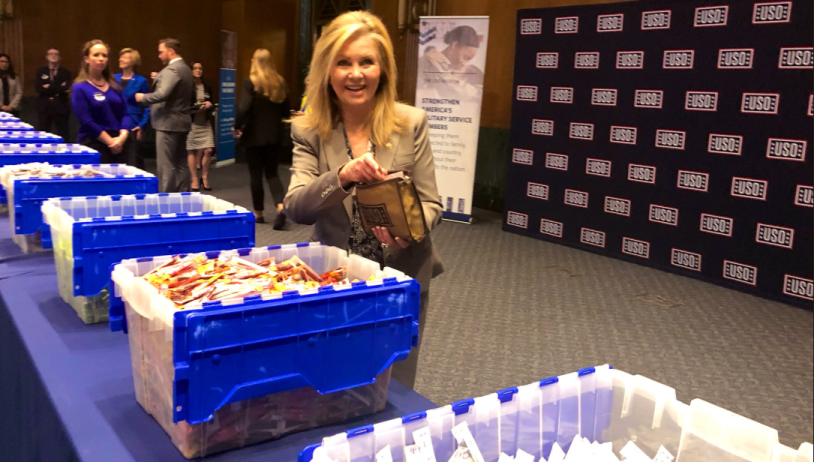 Filling USO Care Packages for our Troops
For over 78 years, the USO has provided entertainment, care packages and support for the brave men and women of the U.S. Armed Forces and their families. It was great to speak with USO staff and fill care packages for our troops on Capitol Hill this week. You can learn more the history of the USO on its website.
Talking Rural Broadband Expansion and Infrastructure with TECA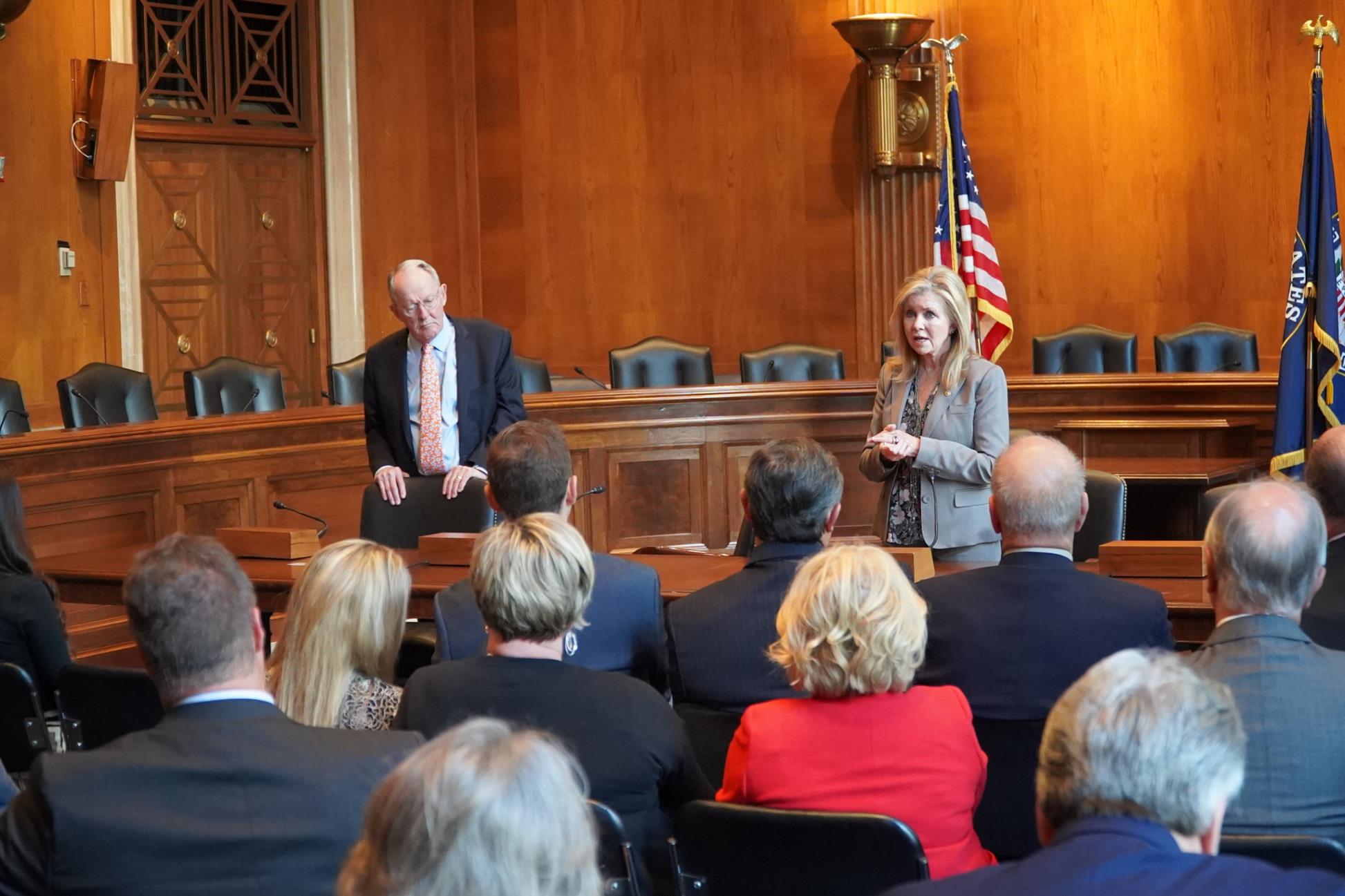 Talking Rural Broadband and Infrastructure with the Tennessee Electrical Cooperative Association
It was great to meet with members of the Tennessee Electrical Cooperative Associate (TECA) during their visit to Washington this week. We discussed my efforts to expand high-speed internet access to unserved parts of our state, new USDA Rural Utilities Services loans and grants, and the recent news that Tennessee will be included in the National Telecommunications and Information Administration (NTIA) pilot project to expand and update the National Broadband Map.
Building Resilient Tennessee Communities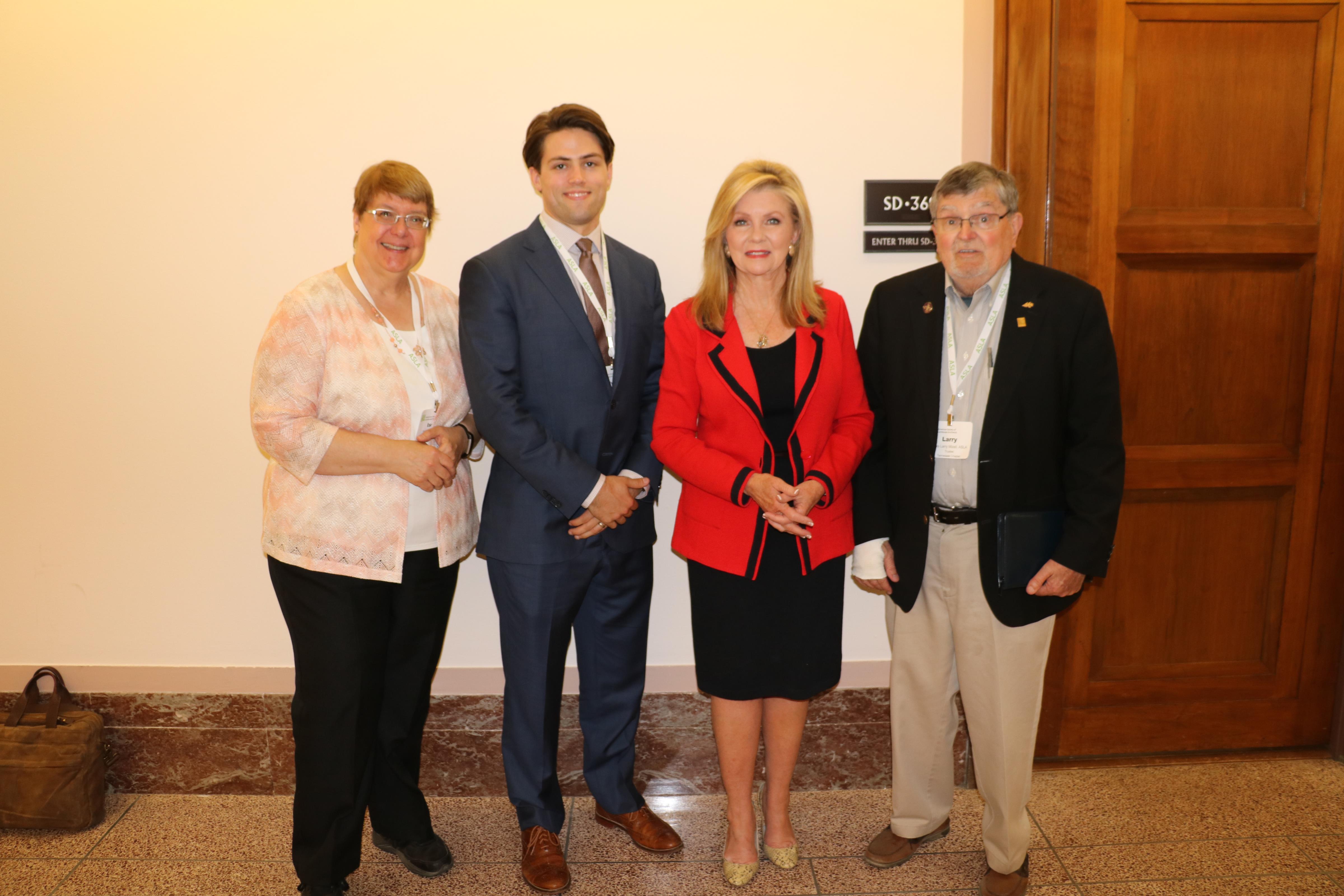 Meeting with Tennessee Members of the American Society of Landscape Architects
Tennessee Members of the American Society of Landscape Architects came to Washington this week. They shared ways that they are helping to build resilient communities in Tennessee through planning and design and addressing the National Park Service's maintenance backlog. They also discussed with our staff ways to improve the Federal Highway Administration's Transportation Alternatives Program, which helps support our communities with smaller-scale projects such as pedestrian and bike paths, recreational trails, stormwater mitigation, and historic preservation.
Touring St. Francis Hospital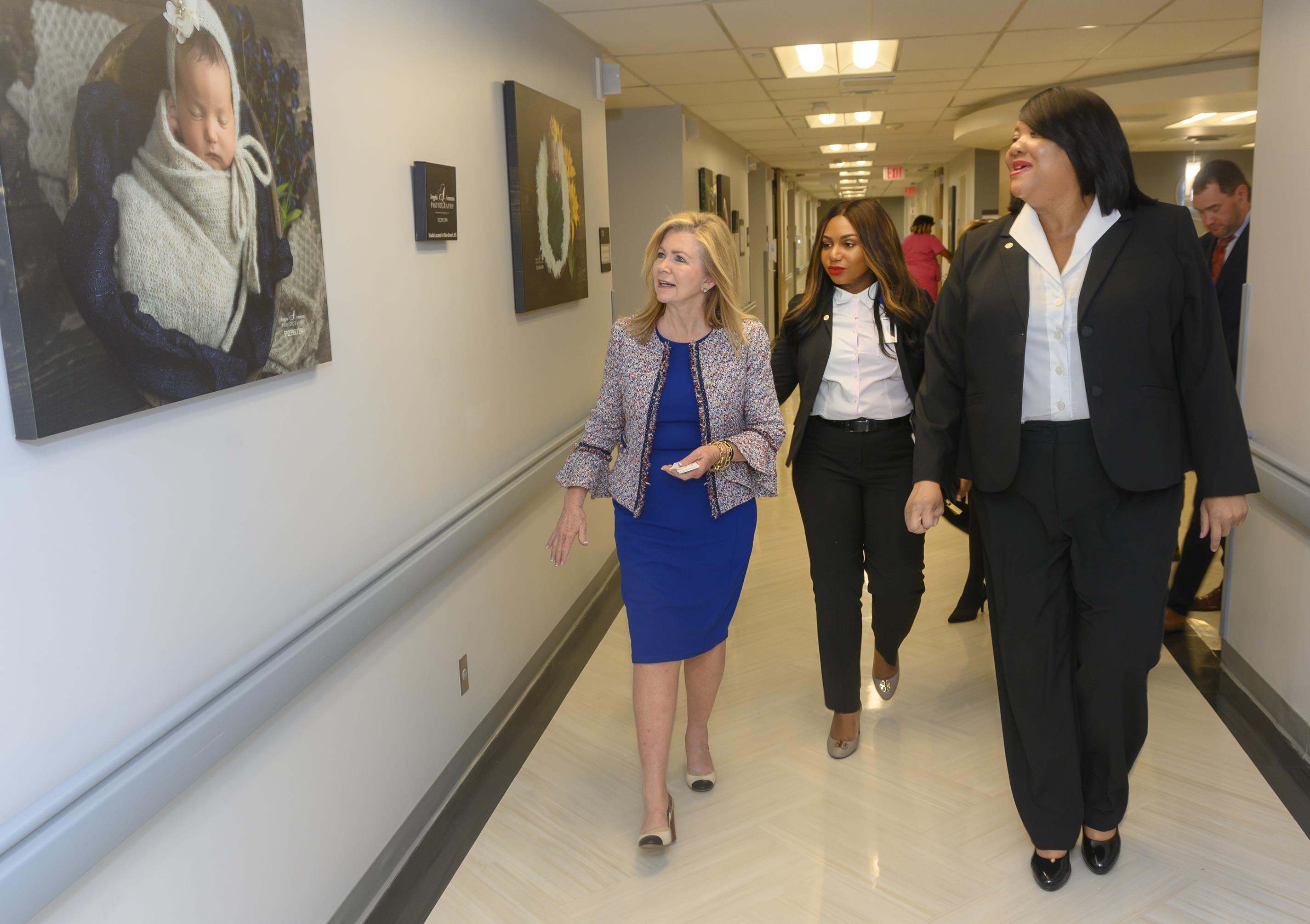 Touring St. Francis Hospital in Memphis Last Week with CEO Audrey Gregory
It was a pleasure to visit St. Francis hospital in Memphis last week for a round table on 21st century health care with the hospital leadership. St. Francis is noted for its Centers for Excellence including its Center for Chest Pain Emergency, Diabetes Education, Heart and Vascular Health, Joint and Spine, Sleep, Surgical Weight Loss, Robotic Surgery and Cancer Center featuring CyberKnife technology. We must continue to do all we can to promote technological innovation in health care.
Bipartisan Solutions at the Chattanooga Rotary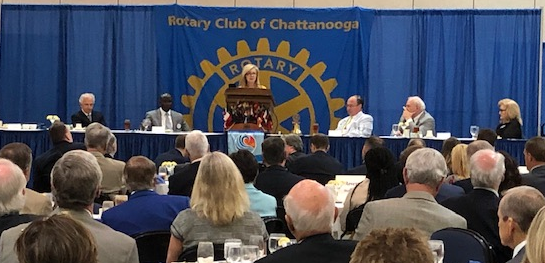 Speaking on Bipartisan Problem-Solving at the Chattanooga Rotary Club
I recently updated the Chattanooga Rotary Club on my bipartisan work in Washington to address some of the concerns Tennesseans share with me regularly. I discussed the bipartisan Vaccines Saves Lives resolution I introduced with Senator Alexander and Senator Tammy Duckworth (D-Ill.), which passed the U.S. Senate last month. I reaffirmed my belief in the research and technology taking place at Oak Ridge National Laboratory and Y-12. I assured attendees that Senator Alexander, Congressman Chuck Fleischmann and I will continue to work to make sure the Chickamauga Lock project stays on track.
You can read about my legislative priorities in this article in The Chattanoogan.
Vaccines Save Lives
According to the Knoxville News-Sentinel, five measles cases have been reported in East Tennessee, and children have a greater risk for contracting measles if they are unvaccinated. The U.S. Senate recently passed my bipartisan Vaccines Save Lives resolution to send a clear and unequivocal message of Congressional support for vaccines and to urge parents, in consultation with their health care providers, to follow scientific evidence and the consensus of medical experts in favor of timely vaccinations for the well-being of their children and surrounding communities.
ICYMI: Senator Alexander and I recently penned an op-ed on the importance of vaccines for The Tennessean.