Body
FIGHTING FOR TENNESSEE VETERANS, MILITARY COMMUNITIES


I started out a busy Tuesday in Clarksville by sitting down with the Clarksville Leaf Chronicle to discuss the needs of our Tennessee military and veteran community. On the Senate Veterans Affairs Committee, I will work to expand the Veterans' Choice Program, reduce wait times at VA clinics, and ensure the mental health needs of our veterans are being met.
You can read the full interview HERE.


PROTECTING FORT CAMPBELL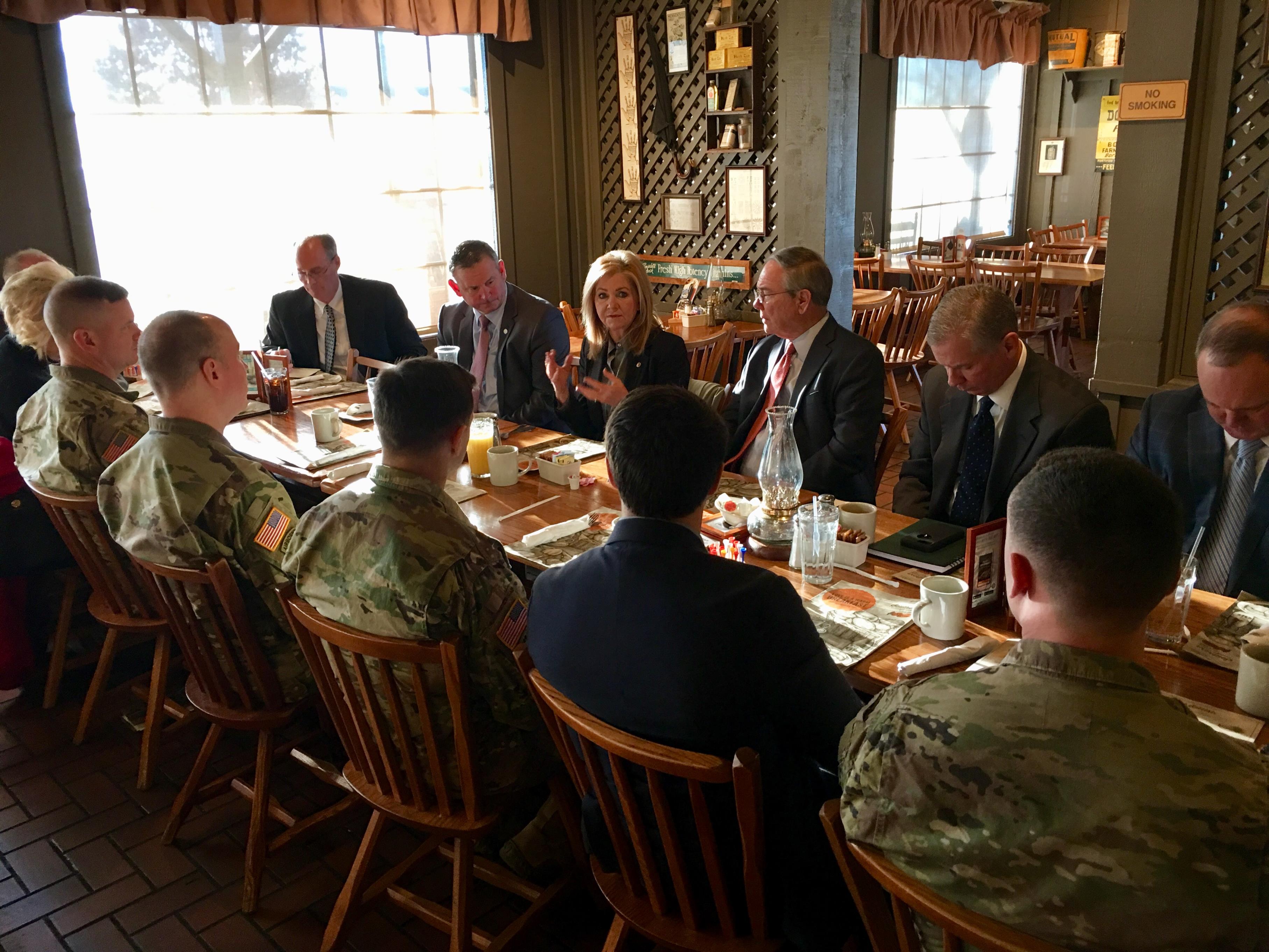 This week, I joined Montgomery County leaders for breakfast to discuss Tennessee defense priorities with Montgomery Country Mayor Jim Durrett, Clarksville Mayor Joe Pitts and members of the Fort Campbell command team. As a member of the Senate Armed Services Committee, I will remain focused on protecting the jobs and mission at Fort Campbell and Tennessee military bases. Some of my top priorities for Fort Campbell will be military construction, getting more Chinook helicopters, and improving Department of Defense Schools that serve dependents of military and civilian DoD personnel.



CELEBRATING TOMORROW'S HEALERS AT VANDERBILT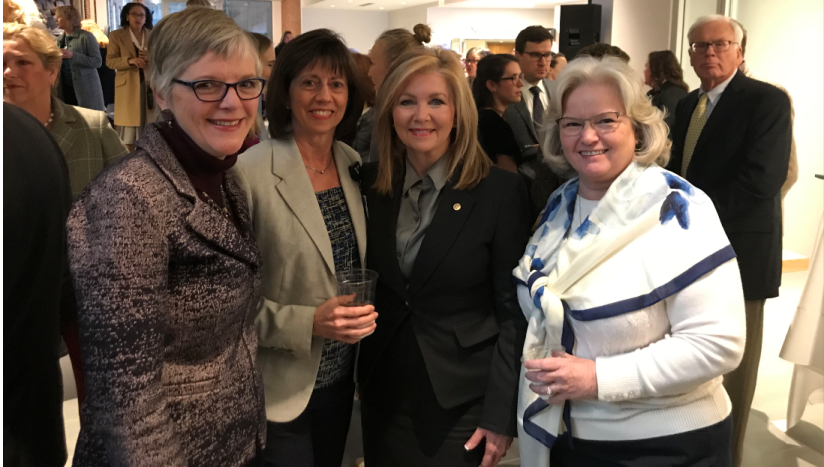 It was an honor to attend the grand opening of the impressive new at the Vanderbilt University School of Nursing. I look forward to seeing all the great things you accomplish in the years to come.
You can learn more about the School of Nursing HERE.


DISCUSSING THE NEW TENNESSEE STATE MUSEUM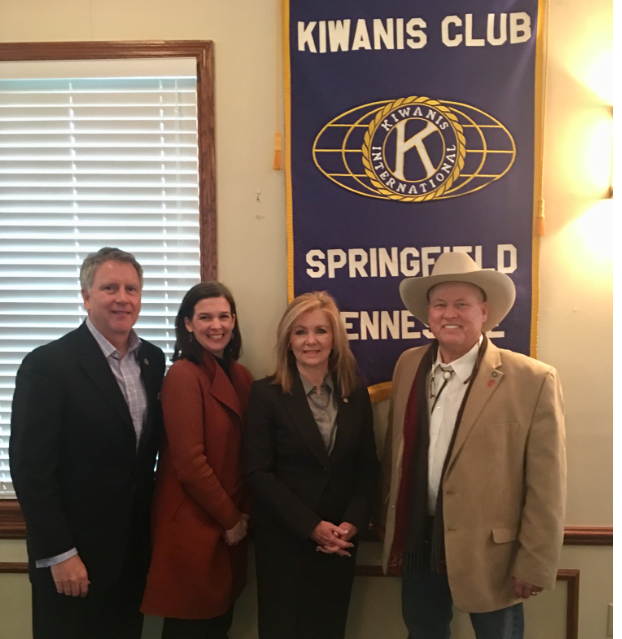 I enjoyed joining the Springfield Kiwanis Club and discussing the wonderful new Tennessee State Museum with their Executive Director Ashley Howell, Springfield Mayor Ann Schneider and State Senator Kerry Roberts. Thank you to Kiwanis President Graves for the warm reception and for all the good work Kiwanis does. All Tennesseans owe it to themselves to visit this state-of-the-art museum that celebrates our state's rich history.
You can learn more about the museum and plan your visit HERE.
MET WITH GALLATIN AND HENDERSONVILLE MAYORS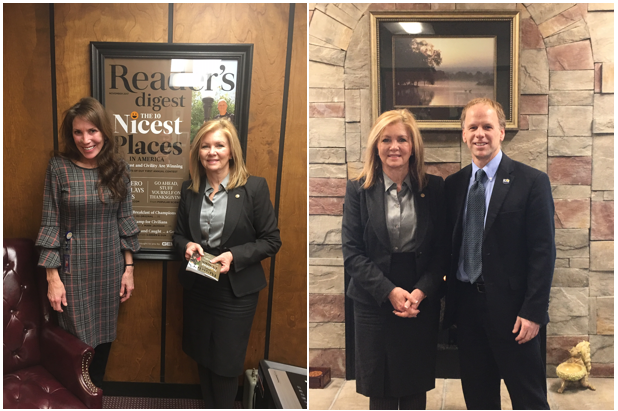 Great to see Hendersonville Mayor Jamie Clary and Gallatin Mayor Paige Brown this week. A special congratulations to the town of Gallatin for being featured as one of Reader's Digest's "Nicest Places in America" last fall.


VOTED TO SECURE THE BORDER, END PARTIAL SHUTDOWN

On Wednesday, I returned to Washington in order to vote for a measure to secure the border and reopen the parts of our government affected by the shutdown. President Trump and Leader McConnell are to be commended for putting forth legislation that secures the border and re-opens the closed portions of the government. I voted to support the President's plan to build the wall, increase border security and open the closed portions of our government. The Democrats' stubborn refusal to negotiate in good faith throughout this process has been deeply regrettable. The Senate is doing their job and it is time for the House to do theirs.