Body
INTRODUCED FIRST BILL AS SENATOR TO PROTECT THE UNBORN
Senator Blackburn introduced her first bill in the United States Senate this week. S. 105, the Title X Abortion Provider Prohibition Act strips all abortion providers, including Planned Parenthood, of federal funding under Title X of the Public Health Service Act. "Tennesseans and the American people do not want their tax dollars funding abortions," said Senator Blackburn. "They have made this position clear time and again. Hardworking taxpayers do not want to subsidize the business of abortion providers and entities such as Planned Parenthood."
RECOGNIZED SERVICE ACADEMY NOMINEE JOSEPH PERAZZINI
Blackburn met with Joseph Perazzini from Montgomery Bell Academy in her Washington, D.C. office. Blackburn said she was honored to nominate Joseph for admission to the Naval Academy and Merchant Marine Academy and wished him the very best of luck.
DISCUSSED TENNESSEE DEFENSE PRIORITIES WITH ARMY SECRETARY ESPER
Senator Blackburn met with Secretary of the Army Mark Esper at the Pentagon this week to discuss defense priorities. As a new member of the Senate Armed Services Committee, Blackburn said her top priority will be protecting the mission and jobs at Fort Campbell and military installations in Tennessee. Secretary Esper's first assignment was at Fort Campbell with the 101st Airborne Division.
MET WITH ATTORNEY GENERAL NOMINEE BILL BARR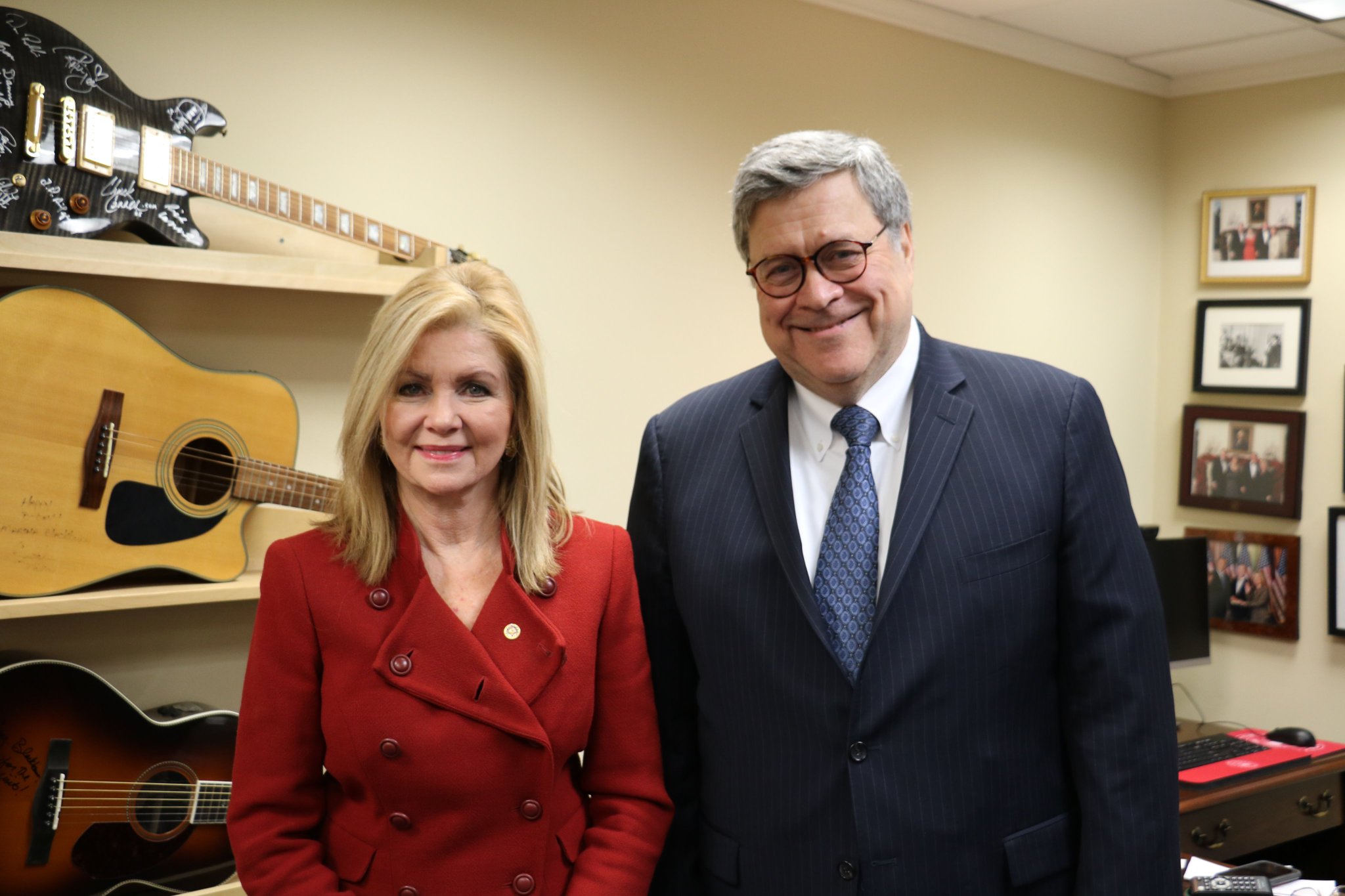 On Thursday, Senator Blackburn met with Bill Barr, President Trump's nominee to serve as Attorney General. Blackburn said Barr's experience working under President George H.W. Bush and legal expertise made him a great candidate for the position. As a member of the Senate Judiciary Committee, Blackburn will be questioning Barr at his confirmation hearings next week.