Body
HONORING THE FIRST FEMALE NAVAL AVIATOR

This week, Senator Lamar Alexander and I introduced a resolution to honor Captain Rosemary Mariner, the Navy's first female fighter pilot. On February 2, 2019, Captain Mariner was laid to rest in Maynardville, Tennessee, and honored with the first all-female piloted flyover in the history of the United States Navy. Throughout her life, Captain Mariner broke barriers that paved the way for women to follow in her footsteps. She worked tirelessly for the equality of women in the military, leading the Women Military Aviators organization and working with members of Congress and a Defense Department advisory board to overturn laws and regulations barring women from combat. The all-female flyover was the perfect way to pay tribute to her service and sacrifice and remind Tennesseans of the inspirational legacy she leaves for young women who wish to join our military.

I hope you will take a minute to read about Captain Mariner's life and legacy in the Wall Street Journal.
"GREEN NEW DEAL" IS A RAW DEAL FOR TENNESSEANS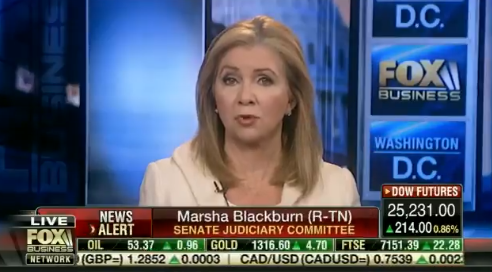 You can say goodbye to hamburgers, airplanes, and countless Tennessee jobs if some of my colleagues get their way with the "Green New Deal" introduced this week. I talked with Fox News' Maria Bartiromo and David Webb about my opposition to this terrible proposal.

You can watch the interviews here and here.
ROLE OF ARTIFICIAL INTELLIGENCE IN NATIONAL DEFENSE


At a Senate Armed Services Committee hearing this week, we discussed the United States' approach to Artificial Intelligence. Staying on the cutting edge of AI is vital to the defense of our nation, and I look forward to continuing to highlight its importance.

You can watch my question and the panel's answers here.
MET WITH TENNESSEE EMERGENCY COMMUNICATIONS BOARD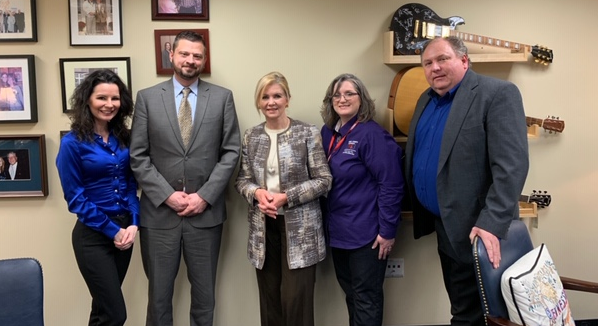 On Wednesday, I met with members of the Tennessee Emergency Communications Board (TECB) to discuss their work establishing emergency communications and modernizing our state's 911 infrastructure to provide more efficient 911 services to all Tennesseans.
You can learn more about TECB's work here.
VOTED TO CONFIRM WILLIAM BARR AS ATTORNEY GENERAL


Before his confirmation vote, I spoke with William Barr about what we can expect from him as our nation's Attorney General. Mr. Barr assured me he will respect the rule of law, and will push forward qualified women to serve in the Justice Department. Mr. Barr served with distinction as Attorney General under President Bush and will do so again under President Trump. I am proud to have voted to confirm him as our nation's 85th Attorney General.
REMINDER FOR VETS WITH VA APPEALS

As part of the VA implementation of the Veterans Appeals Improvement and Modernization Act of 2017, the Rapid Appeals Modernization Program (RAMP) is now phased out. The Appeals Modernization Act will modernize the current claims and appeals process, including three review options for disagreements with decisions: requiring improved notification of VA decisions, providing earlier claim resolution and ensuring veterans receive the earliest effective date possible.

**If you are veteran with an ongoing appeal, you must opt into the new process when you receive a Statement of the Case or a Supplemental Statement of the Case from the VA, after the new law is effective Feb. 19. You can learn more about the new, improved appeals process here and here. If you have any questions about a VA appeal, please don't hesitate to reach out to any of my state offices below to speak with a caseworker.**