Body
It was a busy week in Washington getting to work for the people of Tennessee! Keep reading to see what I was up to this week.


OUR FIRST TENNESSEE TUESDAY

This week, Senator Alexander and I held our first Tennessee Tuesday! It was wonderful to welcome so many of our constituents to Capitol Hill. I'm looking forward to being part of this longtime tradition for our state.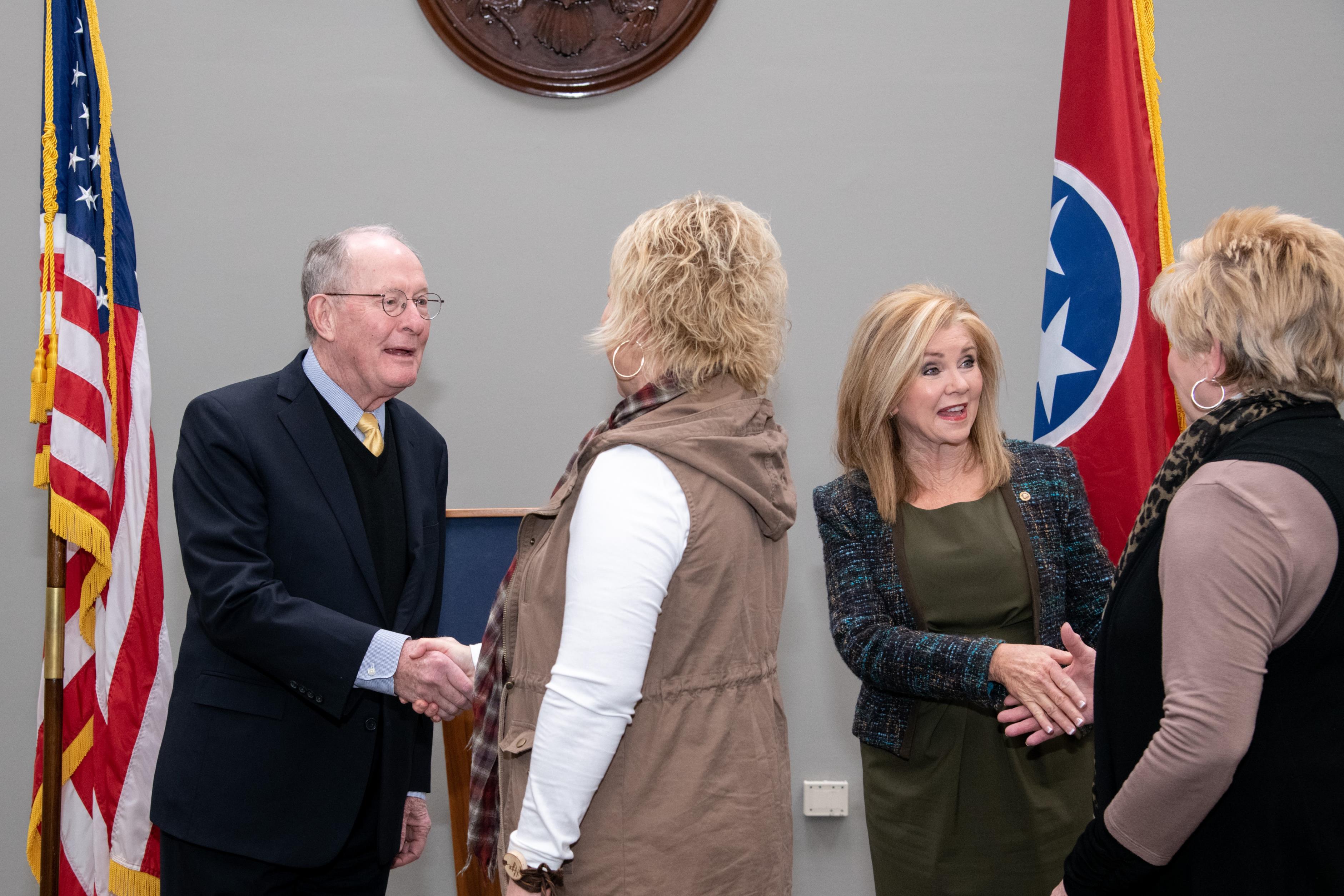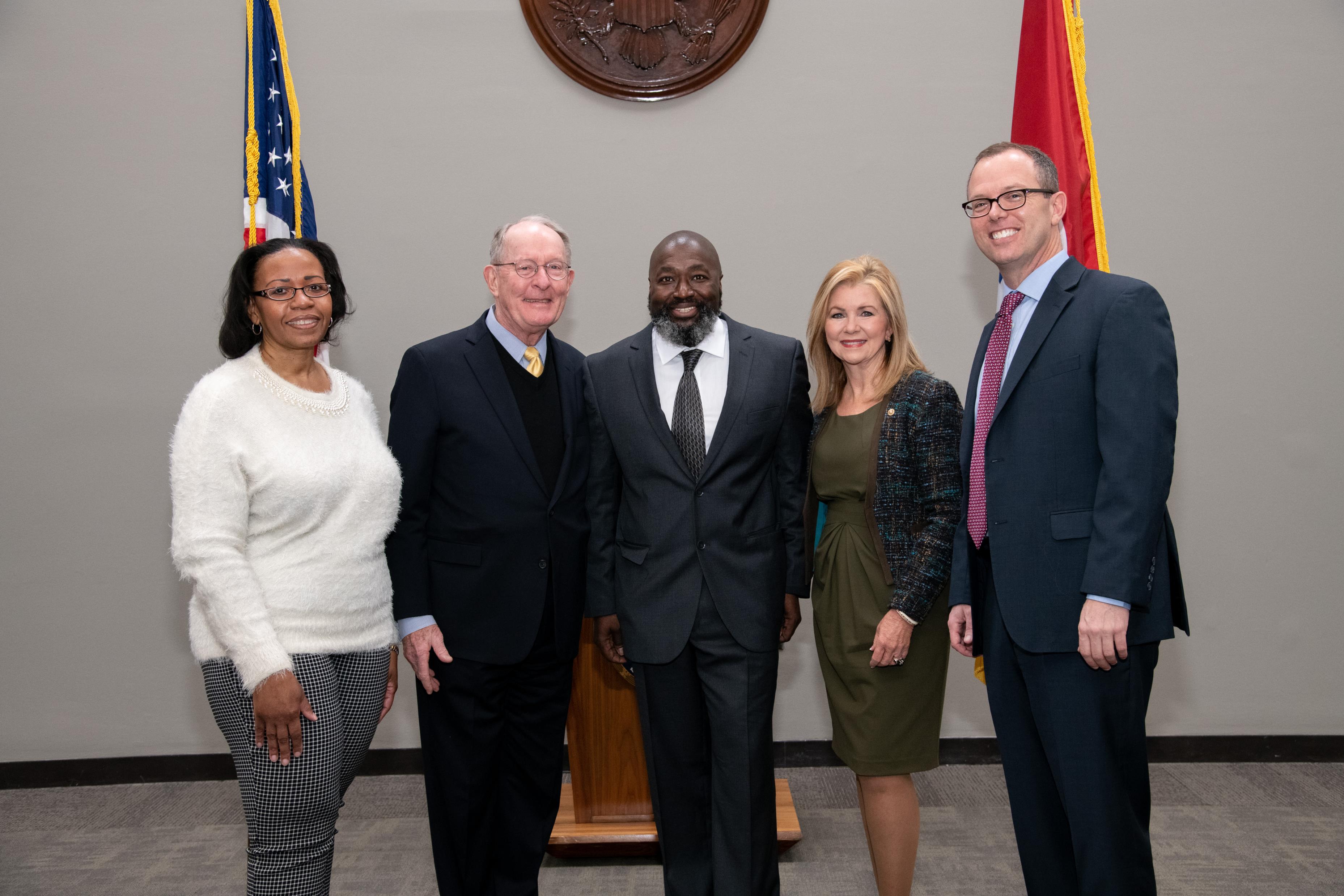 It was particularly special to have Matthew Charles with us. Matthew is the first person to be released due to the passage of the First Step Act. It is incredibly important that we give those in our criminal justice system fair and humane treatment, so that more people have the opportunity for a second chance.
Visiting Washington soon? Call our D.C. office at (202) 224-3344 to sign up for Tennessee Tuesday.
WROTE A LETTER TO THE PRESIDENT SUPPORTING THE KURDS

Senator Tammy Duckworth (D-Ill.) and I wrote a letter to the president to express the importance of protecting our Kurdish friends as the administration plans its withdrawal of American troops from Syria. Nashville is home to the largest Kurdish-American population in the country, and it is our responsibility to ensure a smooth transition as our efforts in Syria come to an end.

Read the letter here.



INVITED THE CORCORANS TO THE STATE OF THE UNION

It is my honor to join with Congressman Tim Burchett (TN-02) in bringing DJ and Wendy Corcoran, parents of Pierce Corcoran, as our guests to the State of the Union. Pierce was killed on December 29th by an illegal alien in Knoxville. The tragedy the Corcoran family has endured is one no family should ever have to experience. The attendance of Pierce's parents at the State of the Union serves as a reminder that we, as a Congress, have a duty to keep the American people safe. It will be an honor to attend the State of the Union with Knoxville Fire Captain Corcoran and Wendy.

Two weeks ago, I had the privilege of meeting the Corcoran family at my office in Washington.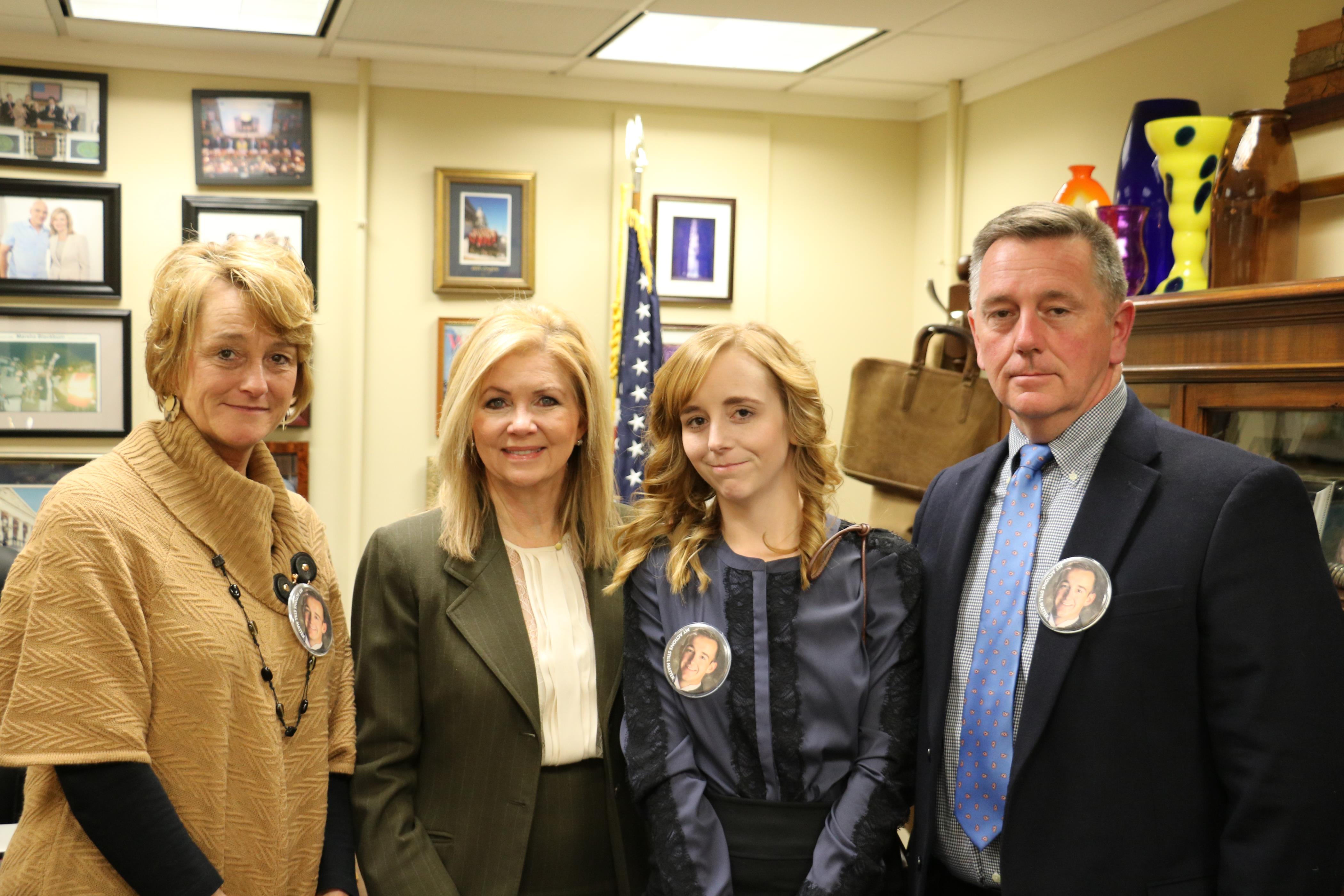 WELCOMED MENTORS FROM MEMPHIS

It was wonderful to welcome members of the Memphis Grizzlies Community Mentoring program to Capitol Hill as part of National Mentoring Month. Mentors build relationships that inspire the next generation of leaders to reach for the stars! Thank you for all you do for Tennessee's young people.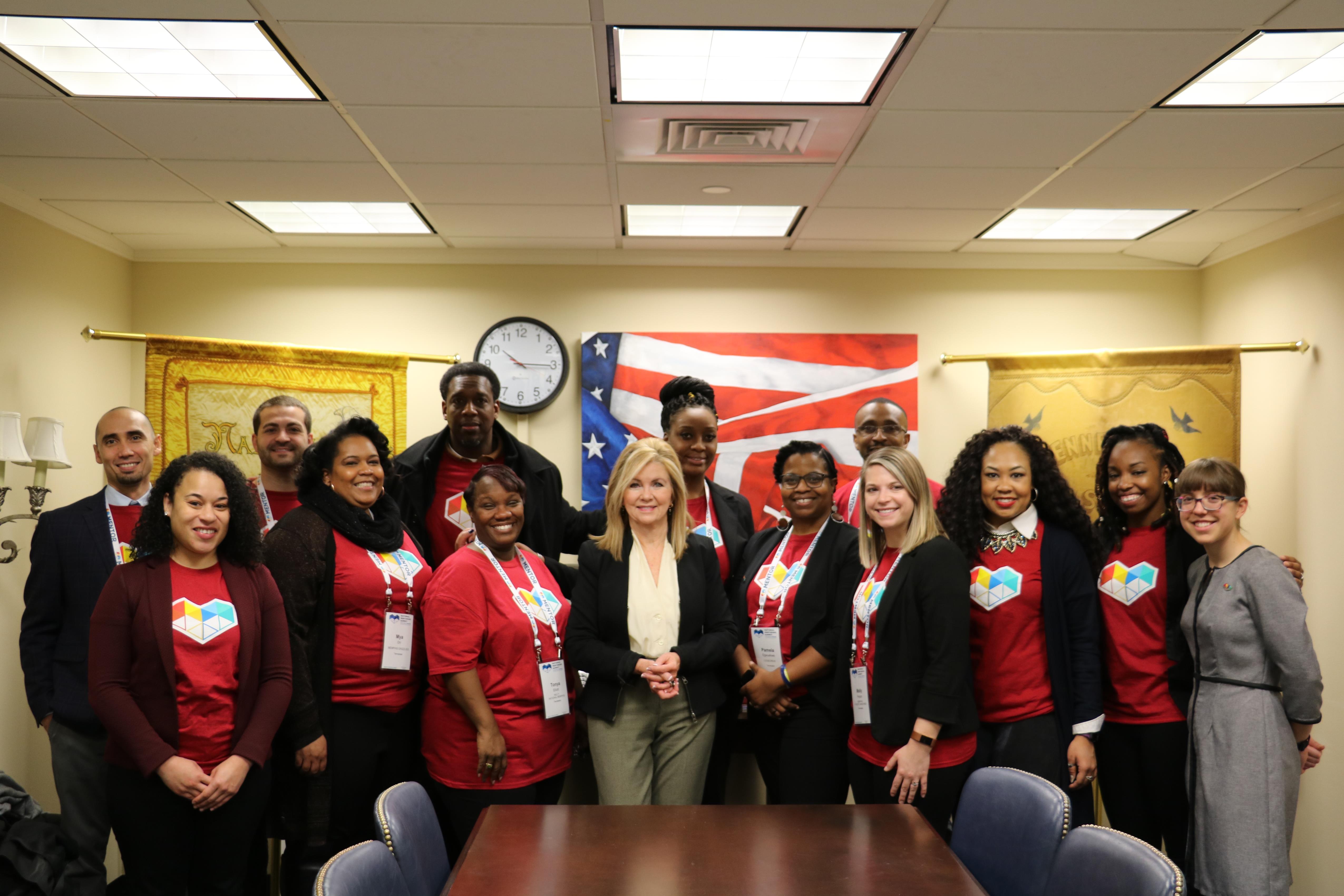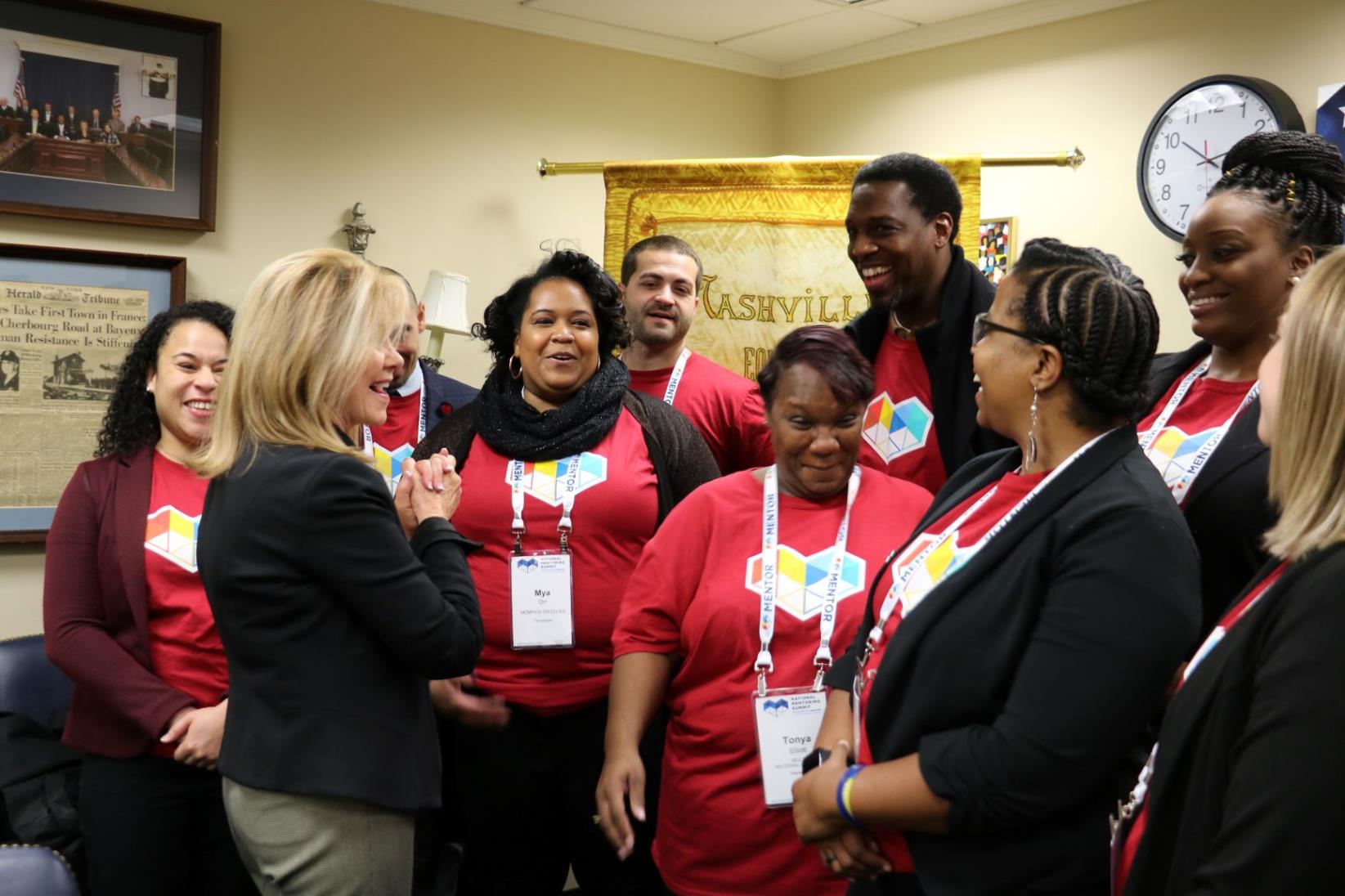 TALKED BORDER SECURITY

I sat down with the Jackson Sun to discuss the importance of securing our border. Read the article here.

I also joined America's Newsroom, where I emphasized that our border patrol agents have asked us for three things in order to do their jobs: a physical barrier, more technology, and additional agents. Watch the interview here.
CARING FOR TENNESSEE'S VETERANS

This week, as part of the Department of Veterans' Affairs' implementation of the MISSION Act, the VA introduced long-awaited access standards on community care and urgent care. These standards will take effect in June and will help veterans cut through unnecessary red tape as they seek medical care to meet their unique needs - be it with a VA facility or with a community provider near them. More than 470,000 veterans call Tennessee home. As a member of the Senate Veterans' Affairs Committee, I am committed to ensuring they have easy access to the quality medical care they deserve. You can learn more about the VA's Community Care program here.
CHEERED ON THE VOLS!
Last weekend, I joined UT President Randy Boyd to cheer on Vols Basketball. They made program history, spending their second straight week in the #1 spot in the AP Poll.