Body
Tennessee Tuesday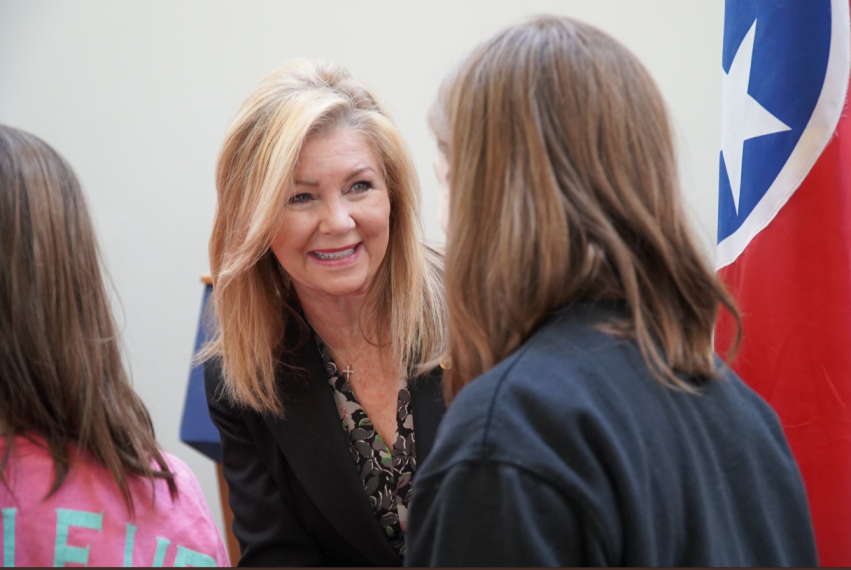 Another terrific Tennessee Tuesday is in the books! We were so pleased to welcome a great group of Tennesseans to our nation's capitol for breakfast, conversation, and pictures. This week's group got a special treat as D.C.'s famous cherry blossoms began to bloom. You can view all of our fun Tennessee Tuesday pictures on Facebook.
Catching up with UT Interim President Randy Boyd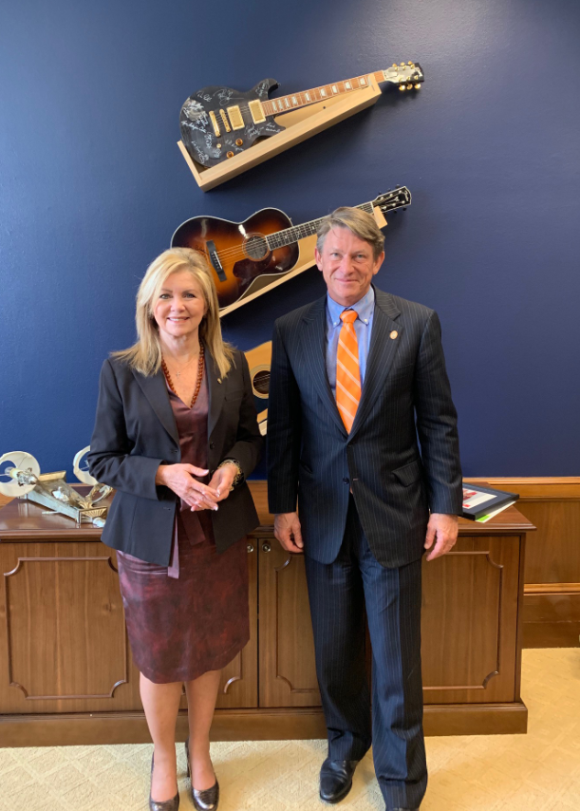 It was great to catch up with University of Tennessee Interim President Randy Boyd in Washington, D.C. I enjoyed hearing about his first months on the job and his vision for the future of UT. You can follow all of the wonderful work being done by UT students and faculty here.
Preserving Tennessee's National Park Heritage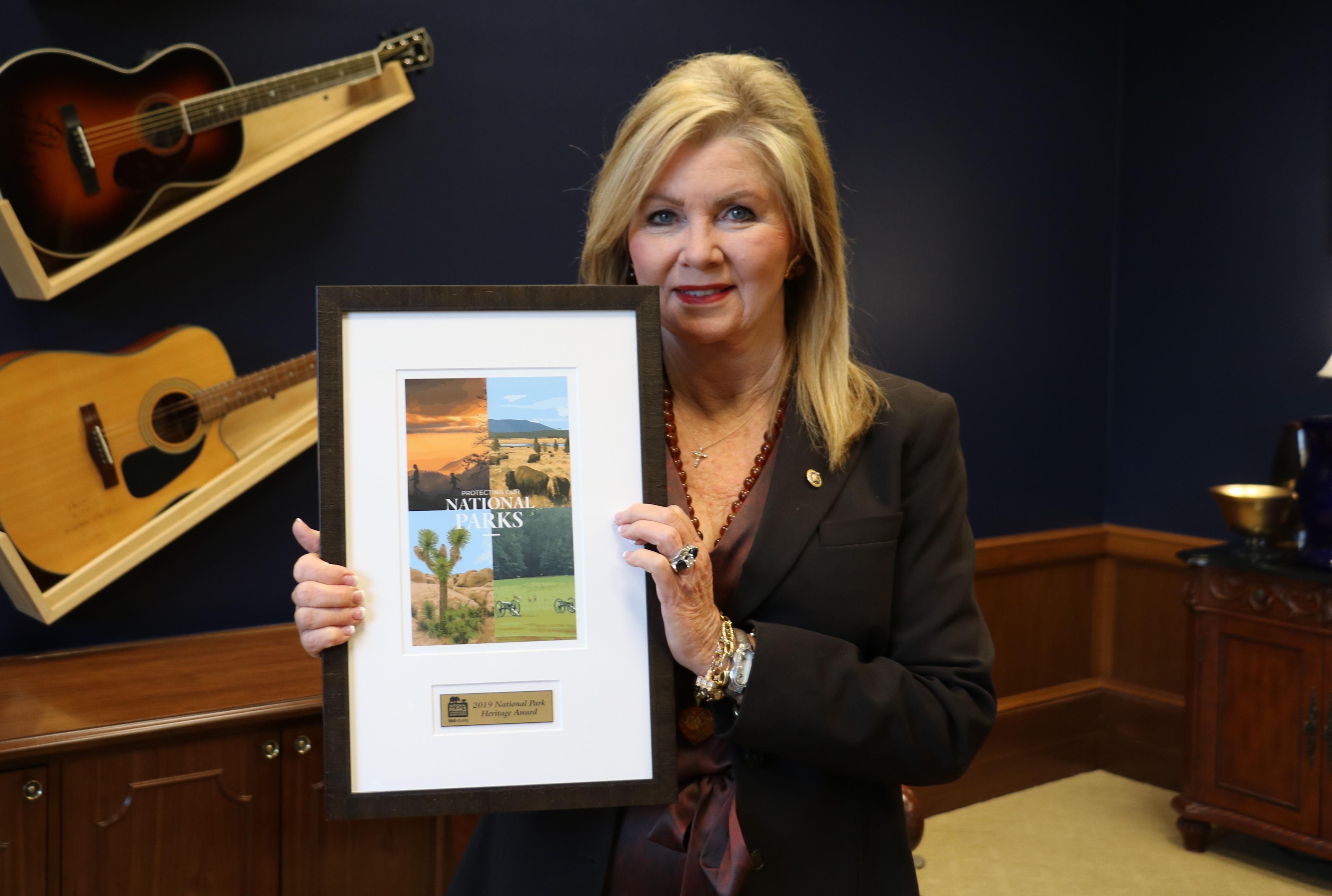 I was delighted to receive the National Park Conservation Association's 2019 National Park Heritage Award. The NPCA selected me for my work to preserve Tennessee's historic treasures through legislation like the James K. Polk Presidential Home Study Act, the Shiloh National Military Park Boundary Adjustment and the Parker's Crossroads Battlefield Designation Act. The NPCA is celebrating its 100th anniversary this year. Learn more about their work here.
Talked Border Security with Fox and Friends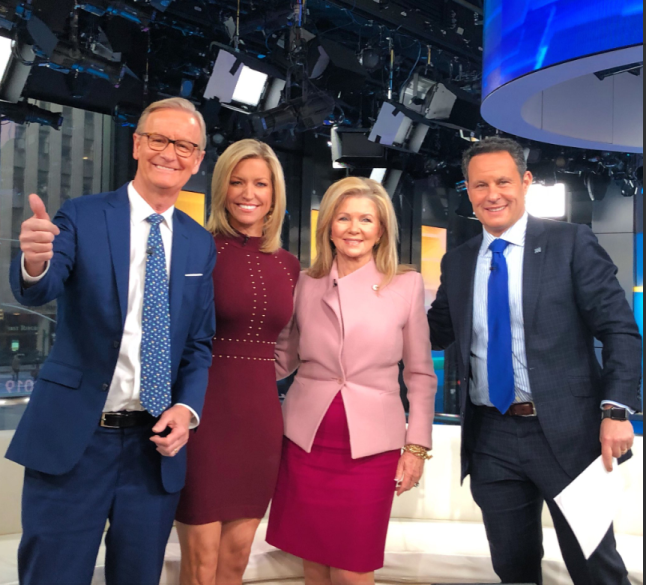 I began the week on the set of Fox and Friends discussing the southern border crisis with hosts Steve Doocy, Brian Kilmeade, and Ainsley Earhardt. Customs and Border Patrol Commissioner Kevin McAleenan recently called the situation on our southern border an "operational crisis" and said his agency had reassigned 750 border inspectors to keep up with the increased flow of migrants. CBP made close to 100,000 arrests or denials of entry in March. That stunning figure is up 30 percent since February and double the same time last year.
ICYMI: You can watch our full discussion here.
Welcomed South Haven Christian School to the Capitol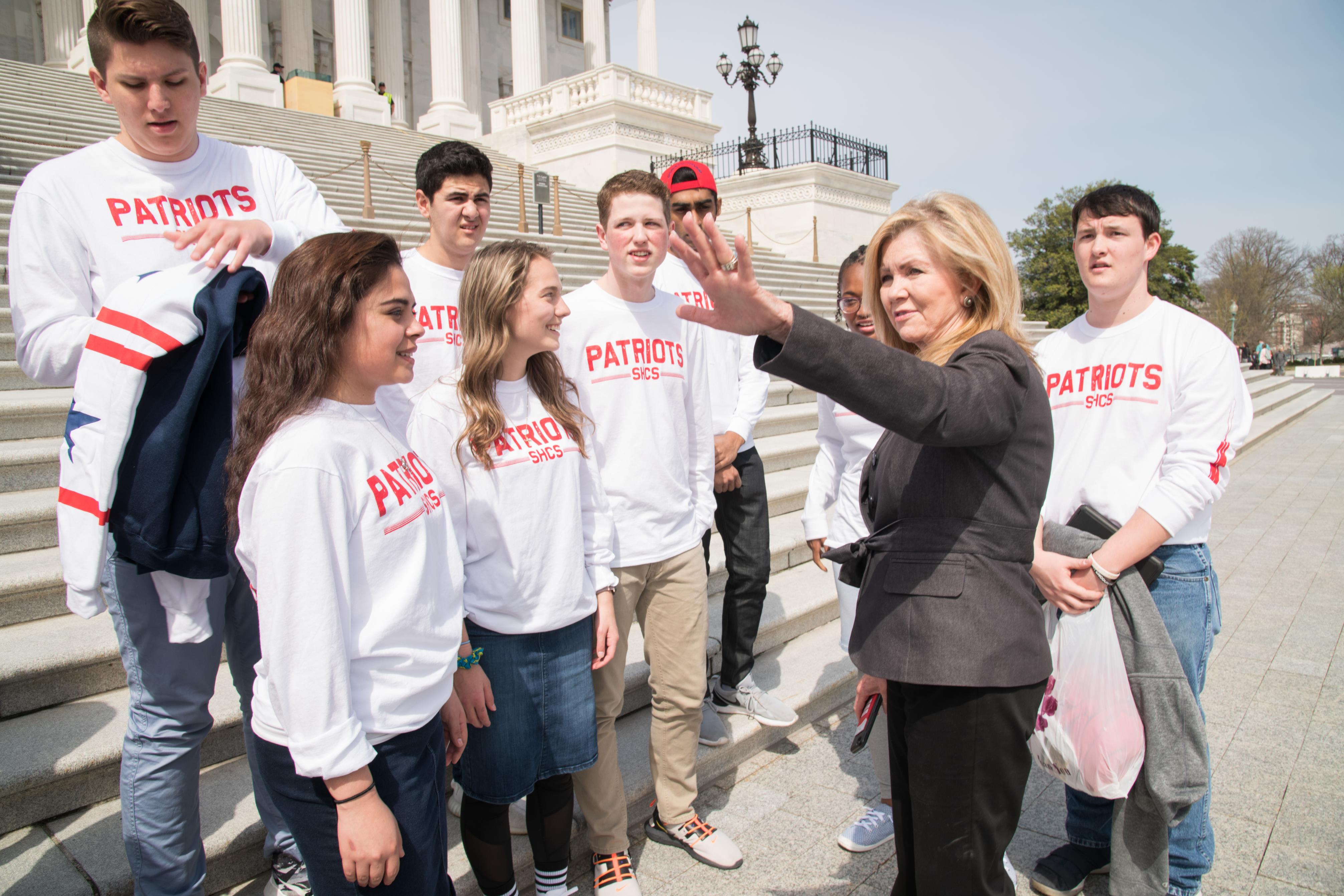 It was a pleasure to welcome a great group of students from South Haven Christian School in Springfield to the U.S. Capitol this week. If your school group or family is planning to visit Washington, D.C., you can fill out a tour request form on my website.
The Spirit of Enterprise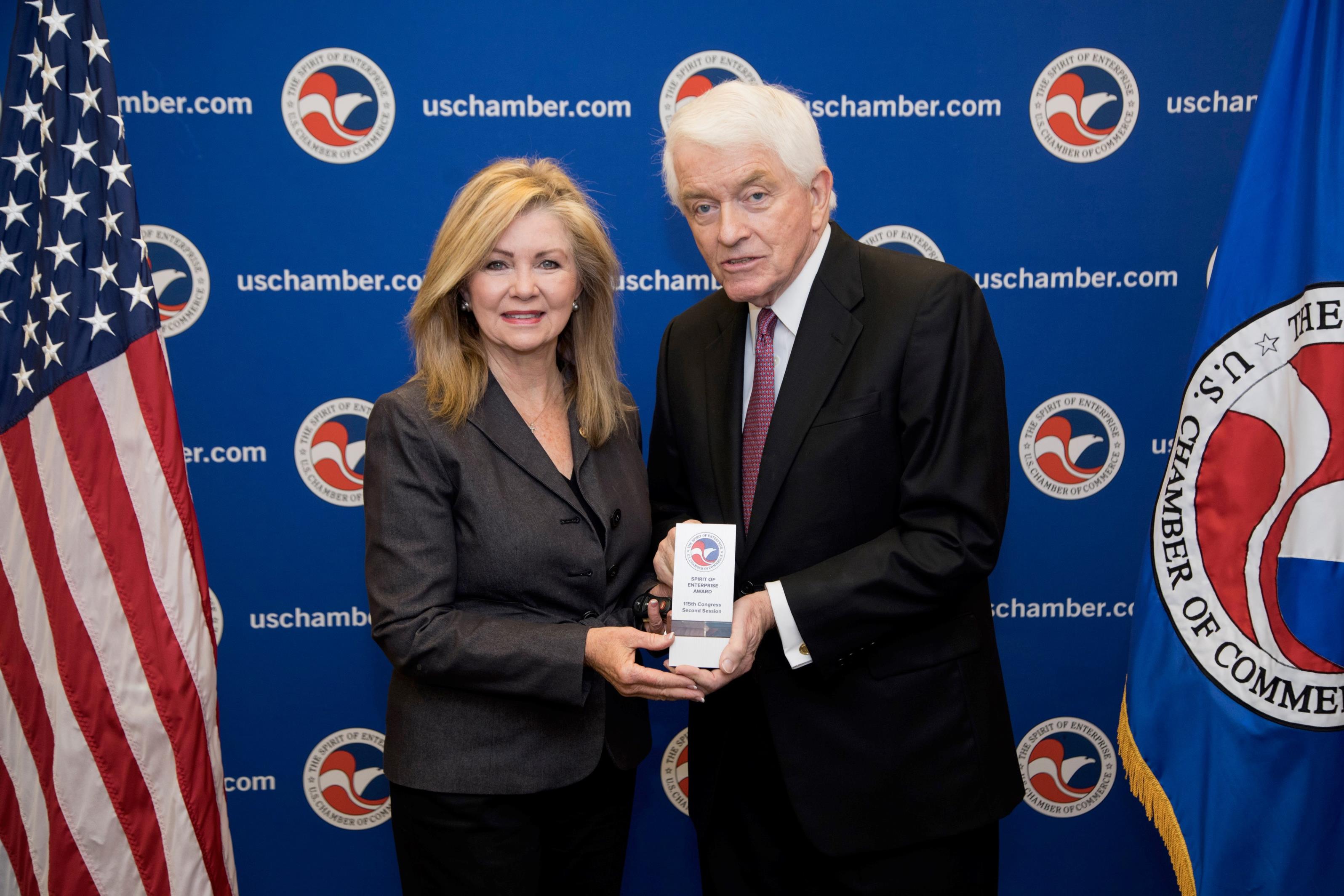 It was an honor to receive the U.S. Chamber of Commerce's Spirit of Enterprise Award from Chamber President and CEO Tom Donohue. I will always support legislation that grows our economy and is in the best interest for Tennessee businesses and families. Less regulation + less taxation + less litigation = more job growth and more innovation. That is the winning formula and it works every time.
Tennessee Secretary of State Tre Hargett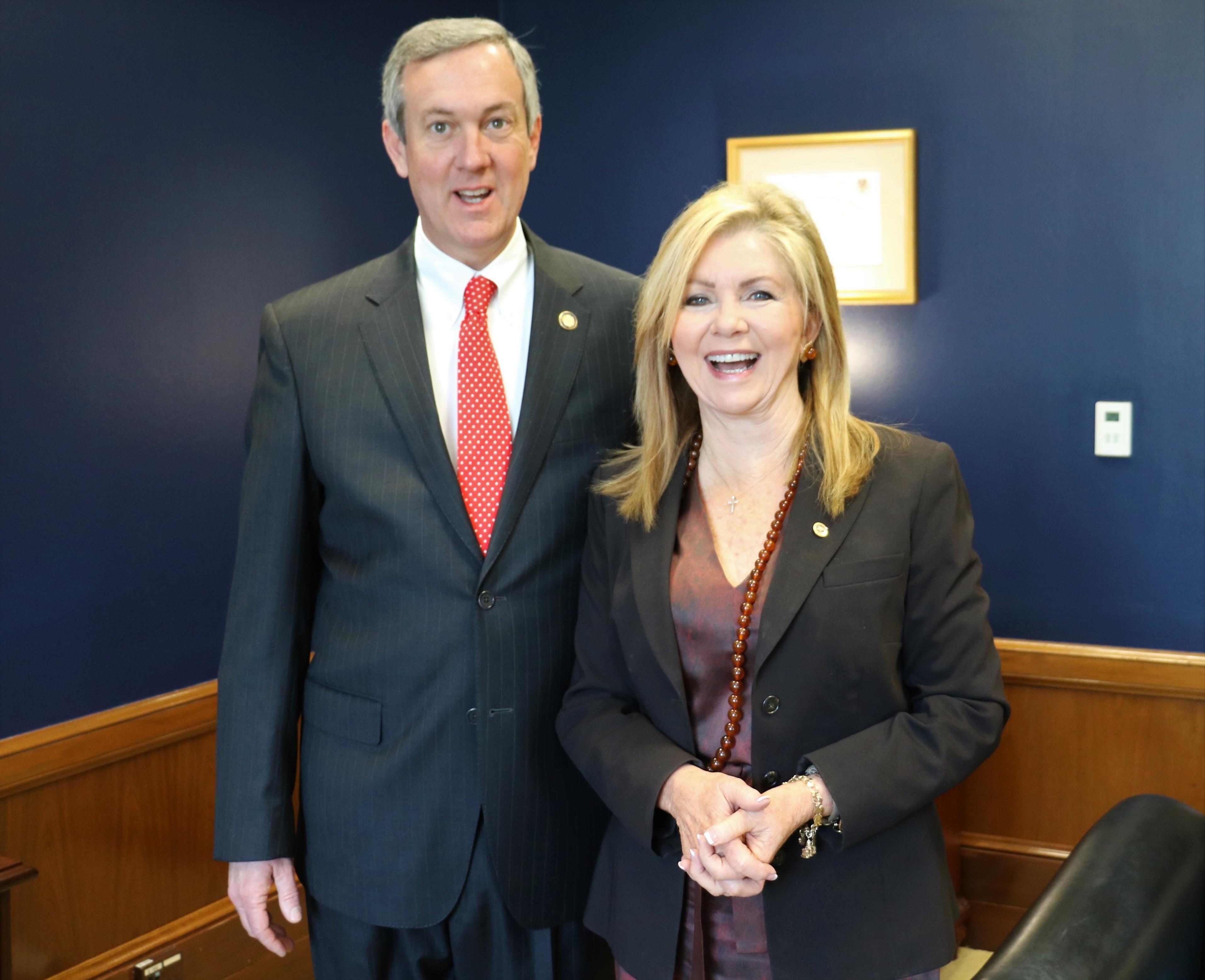 On Wednesday, I welcomed Tennessee Secretary of State Tre Hargett as my guest to a special Joint Meeting of Congress where we heard from His Excellency Jens Stoltenberg, the Secretary General of NATO, on the importance of the NATO alliance to global peace and security.
Welcoming a new Tennessean, Kathie Lee Gifford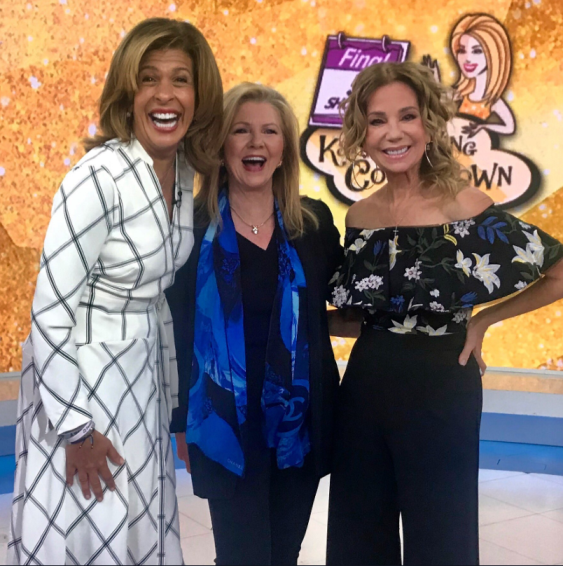 I had a surprise visit with Hoda Kotb and Kathie Lee Gifford to celebrate Kathie Lee's last week hosting NBC's The Today Show. Kathie Lee will soon be moving to Nashville and shared her thoughts on becoming a Tennessean in a recent interview. Welcome, Kathie Lee!
Intern with our office!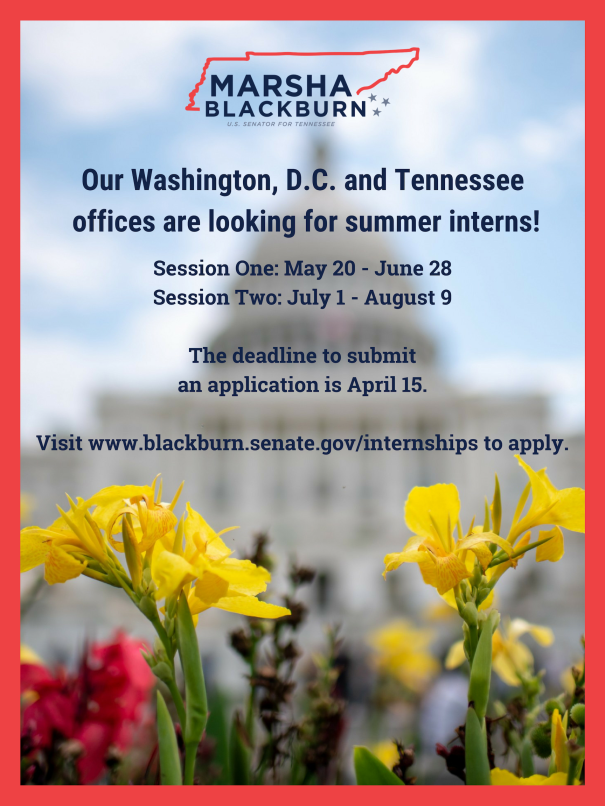 Our office is still accepting applications for summer internships. We would love to have you come join our team in serving the people of Tennessee. The application deadline is April 15, 2019. You can apply online here.