Body
Protecting Your Privacy and Holding Big Tech Accountable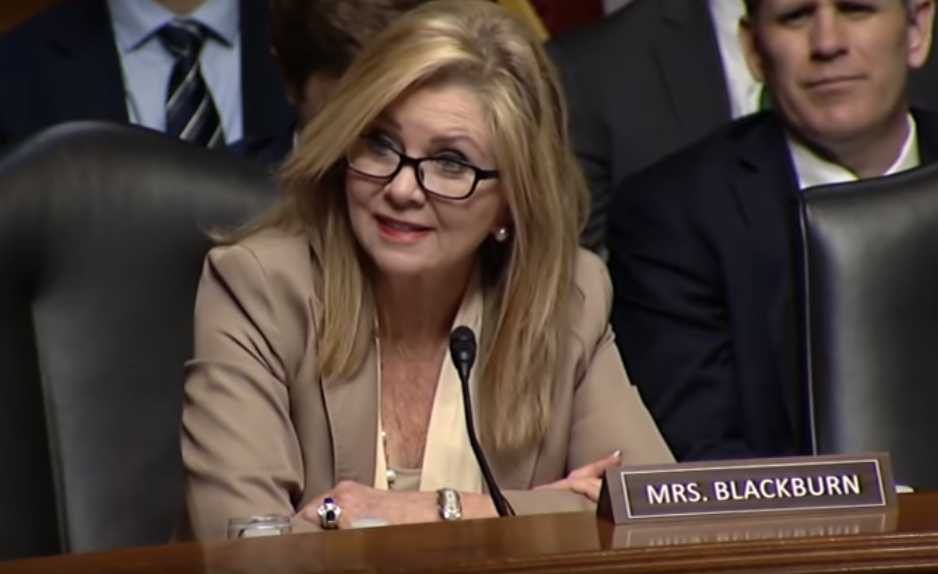 Questioning Facebook and Twitter at Senate Judiciary Committee Hearing

On Wednesday, I questioned top officials from Facebook and Twitter at a Senate Judiciary Committee Hearing on how censorship by Big Tech is harming our public discourse. I believe it is time for these tech companies to embrace the spirit of the First Amendment instead of pursuing political agendas.

You can watch my full remarks here.

You can watch my questions and the panel's answers here.
Confirmed More Constitutionalist Judges to the Federal Bench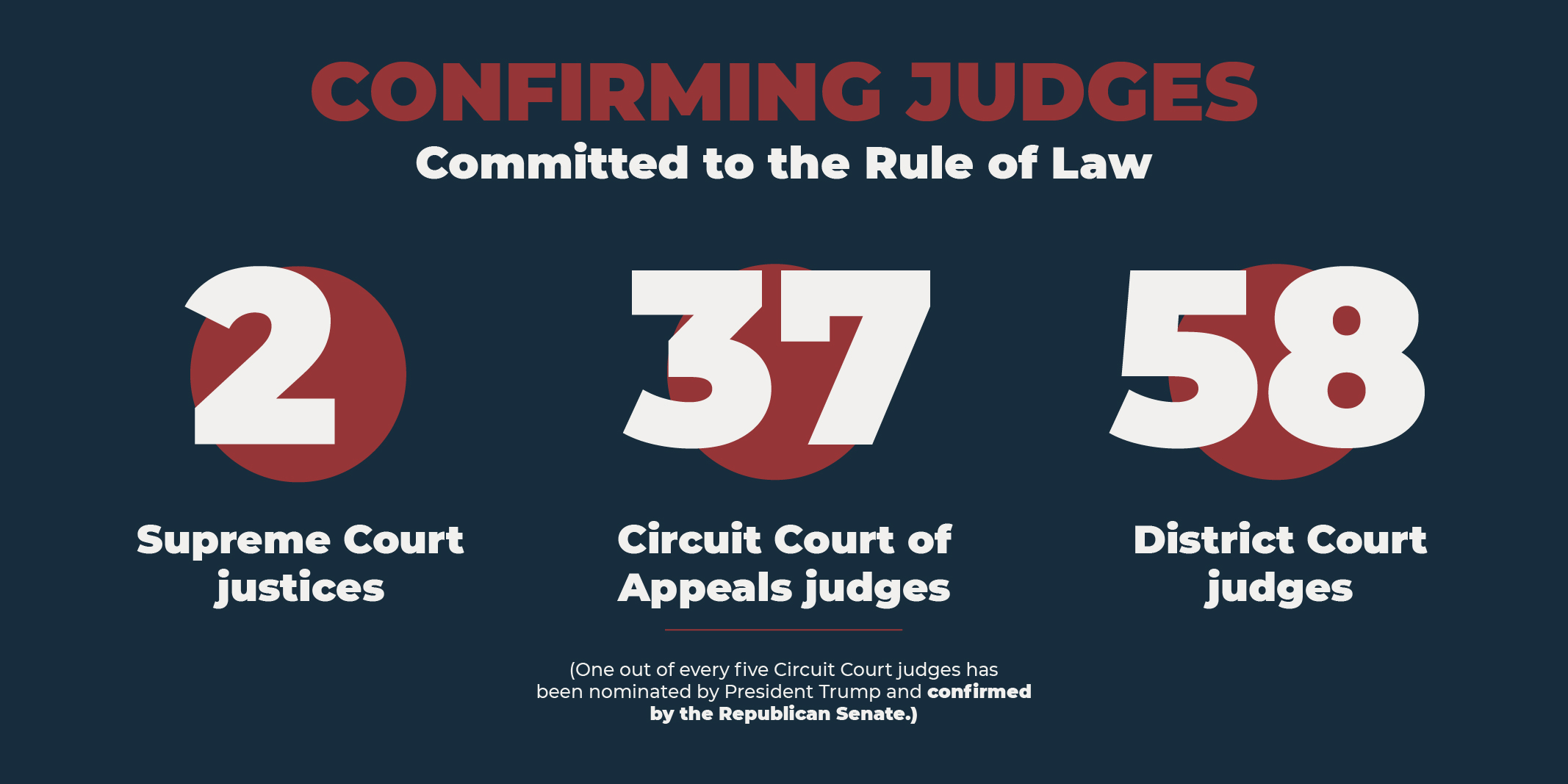 Since taking office, President Trump has nominated and the Senate has approved two Supreme Court justices, thirty-seven appellate judges, and fifty-eight district court judges. As a Member of the Senate Judiciary Committee, I am committed to keeping this streak going because Tennesseans want more judges who will faithfully interpret the law instead of legislating from the bench. I appreciate that Senate Majority Leader Mitch McConnell has taken the necessary steps to reform outdated Senate rules and promptly confirm qualified judicial nominees.
You can view my remarks in support of Senator McConnell's reforms here.
Introduced Bipartisan Legislation to Improve Internet Access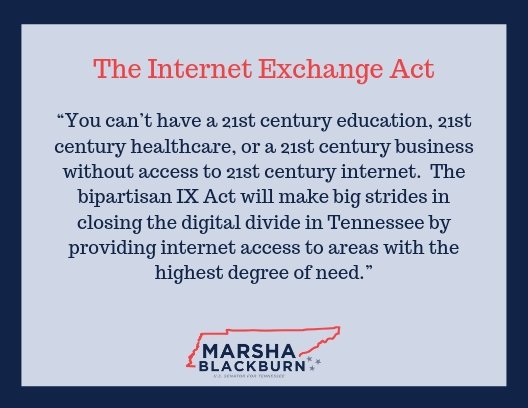 On Thursday, I introduced bipartisan legislation with Senator Tammy Baldwin (D-WI) to improve internet access for consumers, especially those in rural areas. The Internet Exchange (IX) Act will make big strides in closing the digital divide in Tennessee and across the nation.
Tennessee Tuesday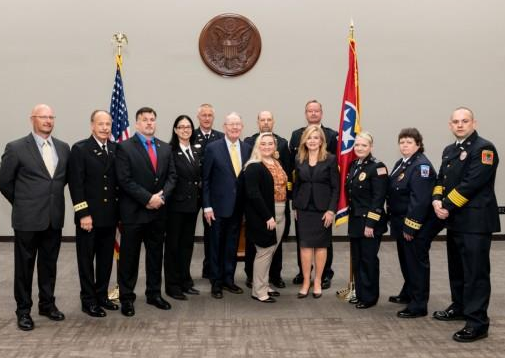 Another great Tennessee Tuesday in the books!
This week marked our ninth Tennessee Tuesday of 2019. We had another great crowd of Tennesseans join us in the nation's Capital for coffee and conversation.
You can view all of the pictures from this week's Tennessee Tuesday on my Facebook page.
Introduced the BROWSER Act
Click Image to Watch my Full Remarks on the BROWSER Act
This week, I introduced the Balancing the Rights of Web Surfers Equally and Responsibly (BROWSER) Act. The BROWSER Act requires communications and technology companies to provide users with clear and conspicuous notice of their privacy policies and the ability to opt-in to the collection of sensitive information and to opt-out of the collection of non-sensitive information. It also prohibits these companies from denying their service to users who refuse to waive their privacy rights, empowers the Federal Trade Commission to enforce these rules, and ensures we have a consistent national law regarding online privacy. We need one set of rules for the entire internet ecosystem with the FTC as the cop on the beat. The BROWSER Act will enable consumers to make more educated decisions regarding the nature of their relationship with tech companies.

You can watch my full remarks on the Senate floor about the BROWSER Act HERE.
Led Bipartisan Internet Privacy Letter to the FTC
Senator Amy Klobuchar (D-MN) and I urged the Federal Trade Commission to hold tech companies like Google and Facebook accountable for securing their platforms. Tennesseans are rightly concerned about who owns their #VirtualYou. My hope is that through this bipartisan effort we will shed light on the need to protect competition and online privacy to keep up with the fast pace of changes in technology. I hope you will take a moment to read our letter and let me know your thoughts about who should own your #VirtualYou.
You can read our full letter on my Twitter page.
Meeting with EU Commissioner to Discuss Online Privacy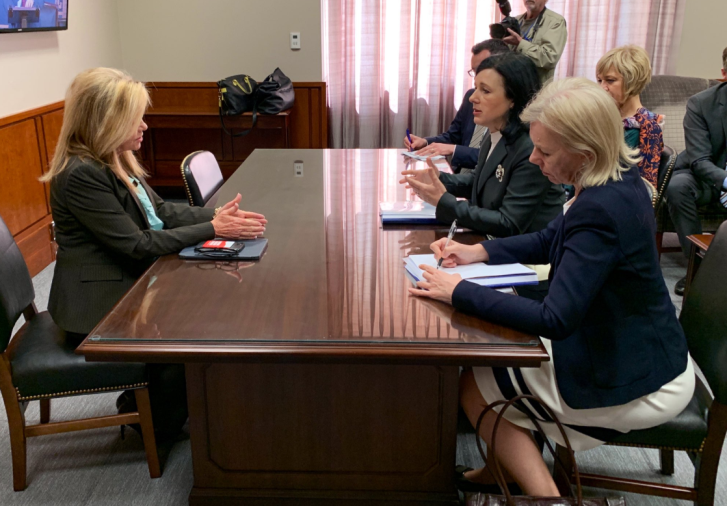 Discussing digital privacy with EU Commissioner Věra Jourová
On Thursday, I met with EU Commissioner Věra Jourová to discuss ways we can work together to develop regulations that protect people's privacy and maintain our innovative economy. Commissioner Jourová led the EU on privacy. I plan to do the same in the United States Senate.
Tennessee Bar Association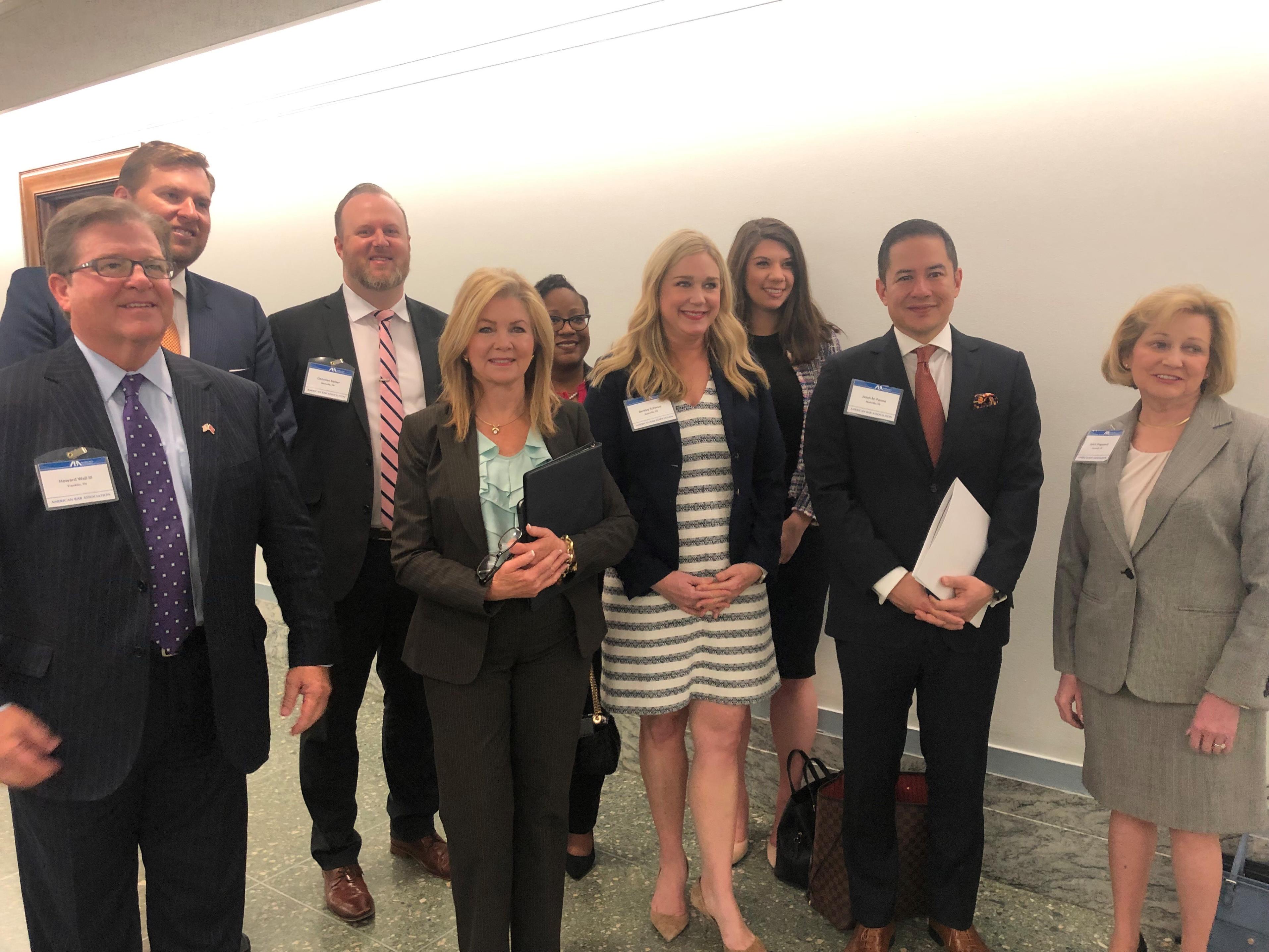 Members of the Tennessee Bar Association Visit Washington
It was a pleasure to meet with members of the Tennessee Bar Association to discuss issues facing Tennessee's legal community. As a member of the Senate Judiciary Committee, I am committed to upholding the rule of law for all Tennesseans and Americans.
You can learn more about the work of the Tennessee Bar Association on its website.
Meeting with the Physician Assistant Education Association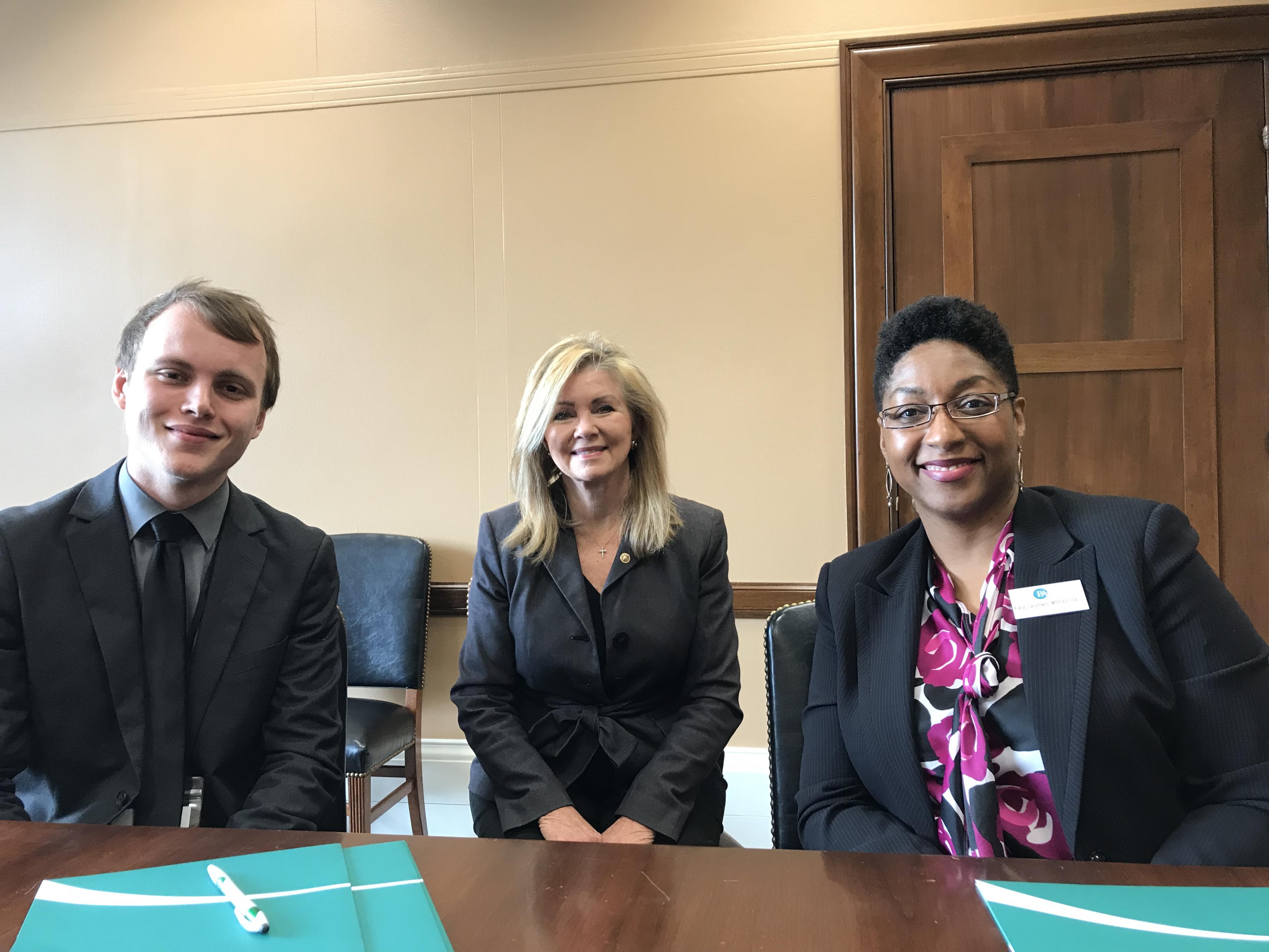 Tennessee Members of the Physician Assistant Education Association
I recently sat down with Tennessee members of the Physician Assistant Education Association to discuss ways we can help tomorrow's healers. The University of Tennessee Health Science Center is helping to lead the way in 21st Century physician assistant education.
You can learn more about UTHSC's Physician Assistant Program on its website.